Planning to study in the United States in 2022? And if you need scholarship support along the way, one of these merit scholarships in USA may suit you.
There are several scholarship opportunities available to study in the USA. This is just one of them.
And this scholarship is provided by Beloit College to incoming first-year international students. That means, you'll only be able to to study at Beloit College, Wisconsin, USA with this scholarship.
By the way, you can also see these 10 tips to win your first scholarship in 2022.
Bear in mind that Beloit College USA offer merit scholarships annually to incoming first-year students. So you can always prepare a complete application ahead of the following year.
What's on offer?
The merit scholarships available to study at Beloit College are six in number. And they all worth varying amount. Below are merit awards provided by Beloit College for incoming students.
i. Presidential scholarship
This is one of the most prestigious scholarships to study at Beloit College. According to the College, the criteria for awarding this scholarship is:
exceptional academic achievement and
potential for continued success as a student and contributor to campus life.
Amount: up to $36,000 per year.
ii. Eaton scholarship
According to Beloit, this scholarship is for students who have:
achieved outstanding academic success and
shown significant leadership qualities.
Amount: up to $32,000 per year.
iii. Dean's award
According to the scholarship provider, this award is offered to students who demonstrate exceptional promise for success, both in the classroom and in making meaningful contributions to campus life.
Amount: up to $26,000 per year.
iv. Trustee transfer scholarship
This scholarship is offered to high-achieving transfer students.
Amount: up to $36,000 per year.
According to information provided by Beloit College, these scholarships can be renewed for the entire duration of your undergraduate degree. However, renewal depend on you performing well in your studies and not being in any warning or probationary status with the Dean of Students Office.
IMF internship to Washington USA 2022 | fully funded
Which program does this scholarship cover?
You can study any courses offered by Beloit College with this scholarship.
Who's eligible?
Applicants who have completed high/secondary school can apply for these merit scholarships.
TECHGirls scholarship program to USA (2022) | fully funded

Presidential Research Fellowship in USA for undergraduate study (2022)
How to apply for the scholarship
According Beloit College, there is no separate application for this scholarship. The scholarship is automatically awarded to students who complete admission application to study at Beloit.
When's the deadline?
Application closes January 15, 2022. If you'd like additional information, please refer to their website.
Looking for a different scholarship?
STAY AHEAD
Receive information on the latest funding opportunities in your inbox: drop your email here. Follow Wesyc Edu on Facebook and Twitter for the latest scholarships.
Have a question concerning this scholarship? Please leave a comment below.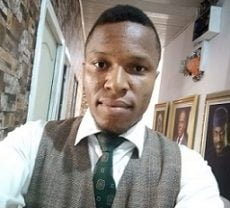 Maxwell Tega has a passion for showing people hope. He has nearly a decade experience helping people make key decisions on education and career. You can find him almost everywhere on this site, from answering admission and scholarship questions to creating tutorials. Connect with me on Facebook and Twitter.