The Mitchell scholarship program is one of the most prestigious awards offered to study in UK. Application for the 2022-2023 academic year is now open.
Recipients of this scholarship may study for a postgraduate degree or conduct postgraduate research at eleven institutions of higher learning on the island of Ireland.
This includes the seven universities in the Republic of Ireland, two institutes in Dublin, and two universities in Northern Ireland (Queen's University Belfast and the Ulster University).
Related: Regional scholarship in UK for international students 2021 | how to apply
How much is this scholarship worth?
The Mitchell Scholarship program provides tuition, accommodation, a stipend for living expenses and travel.
See also: 2022 Marshall scholarships to study for postgraduate in UK | fully funded
Which course can I study on this scholarship?
All postgraduate study areas offered by an eligible institution is covered by the scholarship.
Which nationalities are eligible?
The scholarship is open to citizens of the United States.
See also: Fully funded masters scholarship in China 2022 for international students
Who can apply?
Applicants for the Mitchell scholarship program must meet all the following criteria:
1. Be a U.S. citizen.
2. Be 18 years of age or older, but not yet 30 by the application deadline.
For example, if the deadline is September 29 and you turn 30 on September 28, you are not eligible.
3. Have a bachelor's degree from an accredited college or university before starting study as a Mitchell Scholar.
Degrees from international accredited universities are acceptable, if all other conditions are met.
NOTE: While married applicants are accepted into the scholarship program, no allowance is made for the expenses of an applicant's spouse, partner, or dependents.
It is important to note that the relevant government agency in Ireland or Northern Ireland may require spouses/partners who are non-EU citizens to prove financial resources for the year in order to obtain the necessary visa or residency permit.
How do I apply for the scholarship?
To apply, please complete the Mitchell scholarship application form.
When is application closing?
The deadline to submit an application for Mitchell scholarship is 5:00 PM (Eastern Time) on September 24, 2021 at the latest. Please refer to their website for more information.
STAY UP TO DATE
Get the latest scholarship updates and announcements by providing your email.
Postgraduate scholarship in UK 2021: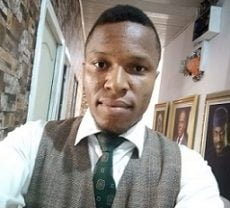 Maxwell Tega has a passion for showing people hope. He has nearly a decade experience helping people make key decisions on education and career. You can find him almost everywhere on this site, from answering admission and scholarship questions to creating tutorials. Connect with me on Facebook and Twitter.