Searching for a scholarship to study in Nigeria? Well, this federal govt scholarship may be what you've been waiting for.
This scholarship is provided by the government of Nigeria. And its available to study a full-time program at Nigerian universities, polytechnics/monotechnic, or colleges of education.
What more? The scholarship is available for undergraduate and postgraduate study.
What's on offer?
Federal govt scholarship is fully funded.
Who can apply?
To be eligible for this federal govt scholarship, confirm that you meet the following eligibility criteria:
Undergraduate scholarship eligibility
1. Applicants for full-time undergraduate degree, HND & NCE must be registered full-time students in their second year or above in a Federal or State University Polytechnic, Monotechnic or Colleges of Education.  
2. You must have at least 4.0 CGPA on a 5-point scale or 5.0 on a 7-point scale or their equivalents.
3. All NCE and HND applicants must have a CGPA of 3.5 and above on a scale of 4.0.
Postgraduate scholarship eligibility
1. Have a first degree with a minimum of Second Class Honours.  
2. Be registered full-time student of Federal or State University.
Which programs are covered?
Only courses in the following fields are considered for this federal govt scholarship.
Agriculture;
Law;
Information Communication Technology (ICT);
Education;
Environmental Sciences;
Entrepreneurial Studies;
Medical and Para-medicals;
Arts/Management/Social Sciences;
Science and Technology.
How to apply
To help you submit a complete application, below are the documents required to apply for this scholarship.
Admission letter;
School ID card;
Previous results showing CGPA;
State or local government identification certificate and
Course registration slip.
Once that is ready, follow the steps below to apply.
Application is FREE and is completed online. Please follow the procedure below to apply;
1.  Scholarship Application Page
2. Enter your names, email address, phone number, create password;
3. Click 'Register'
4. Follow other instructions on the screen to complete your registration.
5. Submit your application online.
6. Print a copy of the form as an acknowledgement slip.
Federal govt scholarship aptitude test
The qualifying exam date will be made available on your registration slip.
Make sure you chose the test venue closest to you during registration and go with a copy of your application slip.
Below are the scholarship exam venues, so you can chose the one nearest to you.
S/N
ZONE
STATE
VENUE
1.
SOUTH-EAST
IMO

ENUGU

OWERRI

ENUGU

2.
NORTH-WEST
KANO

SOKOTO

KANO

SOKOTO

3.
SOUTH-SOUTH
RIVERS

DELTA

PORTHARCOURT

ASABA

4.
NORTH-EAST
GOMBE

ADAMAWA

GOMBE

YOLA

5.
SOUTH-WEST
ONDO

OYO

AKURE

IBADAN

6.
NORTH-CENTRAL
KOGI

FCT

LOKOJA

BWARI
When is the deadline?
The deadline to apply for this federal govt scholarship is 20th of June, 2022.
Hope you liked this information?
Then drop your email here for regularly information. Follow us on Facebook and Twitter.
Have a question about this scholarship? Please leave a comment below.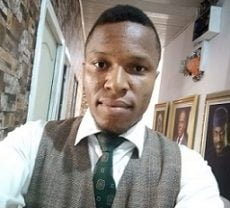 Maxwell Tega has a passion for showing people hope. He has nearly a decade experience helping people make key decisions on education and career. You can find him almost everywhere on this site, from answering admission and scholarship questions to creating tutorials. Connect with me on Facebook and Twitter.