Application for 2022 NNPC/NAOC/OANDO scholarships for undergraduate students is now OPEN.
This award is one of the most prestigious scholarships available to students studying in Nigeria. The scholarship scheme provide an opportunity for students at undergraduate level to support their studies.
And then, the scholarship is targeted students from NAOC Host Communities in Bayelsa, Delta, Imo, and Rivers state and across Nigeria.
What's on offer?
Two hundred thousand naira (₦200,000), paid cash to selected students.
Federal govt scholarships for Nigerian students 2022
Eligible courses
All fields of study are eligible for the Host communities merit award. While only students studying Engineering, Geology, Geosciences and Agricultural Science are eligible for the National Merit Award.
Who can apply?
To be eligible and considered for NNPC/NAOC/OANDO joint venture scholarship, you must meet the following eligibility criteria.
This scholarship is open in two categories. Simply chose and apply through the category you fall on.
i. Host Communities Merit Award – For applicants strictly from NAOC Host Communities.
Don't apply for the Host Communities Merit Award if you are not an indigene of NAOC host communities in Bayelsa, Delta, Imo, or Rivers state.
ii. National Merit Award – For applicants from Non-Host communities.
More specifically, to be eligible you must:
1. Be a registered Full TIME student in a Nigerian tertiary institution.
2. Be in 100 level (i.e. you must have been admitted in the 2021/2022 academic session).
3. Not be a current beneficiary of this scholarship.
How to apply
Before starting your application for this scholarship, please ready scanned copies of the following documents.
JAMB Result;
Admission Letter;
O'level Certificate;
School ID Card;
Birth Certificate;
Proof of Local Government of Origin;
Letter from Community Paramount Ruler (For only Applicants for Host Communities Merit Award);
Letter from CDC Chairman (For only Applicants for Host Communities Merit Award);
Passport photograph (white background, 450px by 450px not more than 200kb);
And note the following:
Follow the steps below to apply
1. Log on to NNPC/NAOC/OANDO scholarship application portal
2. Click 'Register'
3. Enter your name, new password and email address;
4. Tick the box to agree to the terms and conditions.
5. Click 'Register' and you will immediately receive a link in your email.
6. Proceed to your email, click the link to activate your account.
7. Log back into the scholarship page to complete your application.
Can I apply for NNPC/NAOC/OANDO scholarship without NIN?
You can start the application but you need NIN to complete it.
If you don't have an NIN and want to apply, please follow the steps below to get yours:
1. Visit http://ninenrol.gov.ng to register;
2. Click "Create Account" and fill the online form;
3. Login with Email and Password;
4. After completion the form online, schedule a date for photo and finger print capture;
5. Visit any NIN capture centre near you to complete the registration process and obtain your National Identity Number (NIN);
6. Alternatively, you can also do your NIN registration at their centres without starting it online.
After you get it, return to the scholarship application page to include your NIN and submit your application.
When's the deadline?
Application for the 2022 NNPC/NAOC/OANDO scholarship closes on Friday 8th July, 2022.
Hope you liked this information?
Then drop your email here for regular information about scholarships. Follow us on Facebook and Twitter too.
Remember to leave a comment below if you have any question about this scholarship.
You might also be interested in:
Searching for scholarship in 2022? here are 6 tips for applying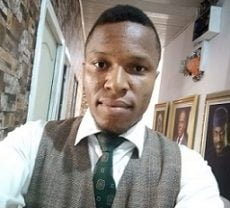 Maxwell Tega has a passion for showing people hope. He has nearly a decade experience helping people make key decisions on education and career. You can find him almost everywhere on this site, from answering admission and scholarship questions to creating tutorials. Connect with me on Facebook and Twitter.