Application is now open for the 2021 NNPC/SPDC scholarship for undergraduate students. Find below the full details of the scholarship and how you can apply.
This scholarship is provided by NNPC in collaboration with SPDC, both oil companies. These scholarships are provided every year to eligible students.
Bear in mind that the NNPC/SPDC joint venture is awarded under two categories:
1. NNPC/SPDC National Merit Scholarship – open to all students.
2. NNPC/SPDC Areas of Operation Scholarship – open to students who are from areas where SPDC carry out their operation in Bayelsa, Delta, Rivers, Abia, and Imo State.
How much is this scholarship worth?
NNPC/SPDC scholarship is worth ₦200,000.
SEE ALSO:
Application open for Stanbic IBTC scholarship for Nigerians 2021-2022

Application open for Seyi Bickersteth scholarship 2022 | fully funded
Which programs does the scholarship cover?
This scholarship is open to students studying any undergraduate course at a Nigerian university.
Which Nationalities are eligible?
The scholarship is open to citizens and residents of Nigeria.
Who can apply?
To become eligible for the 2021 NNPC/SPDC joint venture scholarship, you must:
1. Be a registered student of a recognized university in Nigeria.
2. Be in 200 level (as at December 2020) or have proof that you got admission (admission letter) into school in the 2019/2020 academic session.
SEE ALSO:
Application open for MTN spelling bee competition 2022

Application open for NNPC/Addax scholarship 2022 | apply here
How to apply for the scholarship
To help you prepare a complete application for this scholarship, here is what you should ready before applying.
If you are from any of the areas SPDC carry out their operations in Bayelsa, Delta, Imo, Rivers, or Abia State, you are to upload scanned copies of the following documents:
Two letters of identification (stamped and signed) by the following traditional people recognized by the government:
i. The paramount chief/traditional head of the community; and
ii. The Chairman of the Community Development Committee or the Community Executive Council (CDC or CEC).
The two letters should be addressed to:
The Manager
Social Performance & Social Investment
The Shell Petroleum Development Company of Nigeria Limited
Port Harcourt.
Then you upload it along with your application on the scholarship application portal. Make sure the letters you upload does not exceed 200KB and the image format must be in JPG.
If you are from any other part in Nigeria (that is, you are applying for the National Merit Scholarship), you don't need to upload any letter of identification from community ruler.
Therefore, all applicant should apply for the scholarship through the page below (application closed already).
When is the deadline?
Application for the 2021 NNPC/SPDC joint venture scholarship must be submitted by Saturday 25th September, 2021 at the latest. You may refer to their website for additional information.
Hope you liked this information?
STAY AHEAD
Get the latest scholarship announcements in your inbox: drop your email here. Follow Scholarship news on Facebook for the latest scholarships.
Got any question about this scholarship? Please leave a comment below.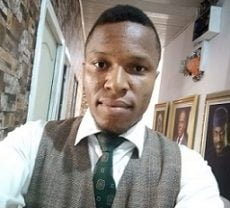 Maxwell Tega has a passion for showing people hope. He has nearly a decade experience helping people make key decisions on education and career. You can find him almost everywhere on this site, from answering admission and scholarship questions to creating tutorials. Connect with me on Facebook and Twitter.