Application is now open for the 2021/2022 NNPC/Total scholarship for undergraduate students.
This page highlights the eligibility and how you can apply for the scholarship.
The scholarship is jointly provided by the Nigerian National Petroleum Commission (NNPC) and Total Nigeria. They offer the scholarship to students on merit basis.
How much is the scholarship worth?
NNPC/Total scholarship is worth a cash sum of One Hundred and Fifty Thousand Naira (₦150,000) per academic session. The money is paid to your bank account.
So make sure to open a bank account in your name to receive the scholarship amount. Because, you won't receive your scholarship on any other bank account other than your own.
Moreover, the scholarship is renewable. It means you could enjoy the scholarship for the entire duration of your undergraduate study, if you perform well in school.
By perform well, it means you should be having a minimum CGPA of 2.5 on a 5-point scale every session to keep the scholarship. If your university is using a 4-point or 7-point scale, it means 50% of your total CGPA.
How many: Up to 400 scholarships are awarded under the NNPC/Total scholarship scheme for Nigerians.
Also check out other scholarships:
Now open: NICArb annual essay competition for Nigerian students 2022

Application open for KPMG scholarship for Nigerian students 2021
Which programs does the scholarship cover?
All courses in the following areas are eligible for funding through the NNPC/TOTAL scholarships.
Pure science courses.
Environmental science courses.
Medical courses.
Social science courses.
Management science courses.
Engineering courses and
Law.
Who can apply?
NNPC/TOTAL scholarships are awarded only to students who meet their eligibility criteria. To be considered for the scholarship, you must:
1. Be a registered full-time 100 level or 200 level student of a Nigerian university.
2. Have a JAMB admission letter or school admission letter (whether through UTME or DE). So, you should have a matriculation number.
3. Have diploma or A/Level (for students who entered school through direct entry).
You're not eligible for NNPC/TOTAL scholarship if you:
scored less than 200 in UTME.
have less than 2.50 CGPA of 5-point scale, or equivalent at other scale.
currently in 300 level or above.
are studying a part-time or sandwich program.
are a current beneficiary of this scholarship or a similar award.
If you check through and meet those criteria, then you can proceed to apply immediately for this scholarship.
Also check out other scholarships:
Application open for NNPC/SNEPCo scholarship for undergraduates 2022

Application open for Stanbic IBTC scholarship for Nigerians 2021-2022
How about nationality?
McGill scholarship and fellowship are open to citizens and residents of Nigeria.
How to apply for the scholarship
Application for the scholarship is entirely online and free.
Note: It's best to access the NNPC/TOTAL scholarship application page with a computer. It causes a bad user experience on mobile.
Please apply through the 2021/2022 NNPC/Total scholarship application page.
When will I be paid my scholarship?
From experience recipients of this scholarship receive the first payment within two months from the date the scholarship was awarded.
However, subsequent payments will depend on NNPC/Total receiving your academic session result before payments are made.
Which means you have to make sure your result at the end of a session get to NNPC/Total as quick as possible. Since they're the scholarship providers.
Otherwise, you may be unable to receive funding for subsequent years.
Is there scholarship exam?
Yes. There is a selection test at the end of application.
So after submitting your application, prepare yourself for an aptitude test. The result of the scholarship test determines who is awarded the scholarship.
Details of the selection exam is usually communicated to applicants by email.
When is the deadline?
The scholarship application closes on Saturday 20th November 2021.
Hope you liked this information? You may also like to see our detailed guide on how to study abroad as an international student in 2022.
STAY AHEAD
Get the latest scholarship announcements in your inbox: drop your email here. Follow Wesyc on Facebook and Twitter for the latest scholarships.
Have a question concerning NNPC/Total scholarship? Please leave a comment below.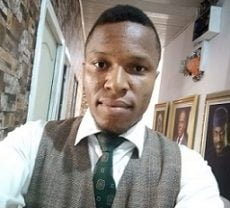 Maxwell Tega has a passion for showing people hope. He has nearly a decade experience helping people make key decisions on education and career. You can find him almost everywhere on this site, from answering admission and scholarship questions to creating tutorials. Connect with me on Facebook and Twitter.