Ontario Trillium Scholarship is one of the most prestigious awards for PhD study in Canada. Find full details of the scholarship on this page.
This scholarship is available to international students to undertake a PhD at Western University, Canada. The scholarship is aimed at attracting top international students to Ontario for doctorate studies.
How much is this scholarship worth?
Ontario Trillium scholarship recipients receive $40,000 per year. The award is renewable for up to 4 years, and starts concurrently with the start of your PhD program.
See also:

Reckitt – LSHTM PhD scholarship in hygiene and health 2022 | apply now

Fully funded engineering PhD fellowships in South Africa 2021
Which programs does the scholarship cover?
The scholarship is available to pursue any PhD program.
Which Nationalities are eligible?
Ontario Trillium Scholarship is open to international students from any country.
Who can apply?
Academic eligibility:
To be eligible, you must have achieved a minimum of 80% in each of the last two most recently completed years of full-time university study, or equivalent to full-time study.
To Be Eligible for Nomination by the Graduate Chair, you must also:
1. Be an international student at the time of applying for the scholarship and award.
2. Intend to be present on campus to undertake full-time PhD studies in any discipline at Western University, Canada at the start of either Summer Term or Fall Term immediately following the annual call for nominations.
3. Not be currently registered in a university degree program at an Ontario university at the time of nomination.
4. Have exceptional research experience and potential, combined with an outstanding university academic record.
See also:

Gates Cambridge scholarship in UK for postgraduate 2022 | how to apply

2022 Rhodes scholarships in UK for international students | fully funded
To Be Eligible to Hold the Award, you must:

1. Have received a valid temporary resident visa as a member of the student class under the Immigration and Refugee Protection Act (Canada) by the start date of the PhD program.
2. Be present and registered full-time in the PhD program at Western by the start date of the award and for its full duration.
3. Not have concurrently accepted a scholarship or fellowship from the Social Sciences and Humanities Research Council (SSHRC), the Natural Sciences and Engineering Research Council (NSERC), or the Canadian Institutes of Health Research (CIHR), or be in receipt of an Ontario Graduate Scholarship (OGS) or a Queen Elizabeth II – Graduate Scholarship in Science and Technology (QEII-GSST).
4. Maintain satisfactory progress in the program which will be verified by the recipient's completion of an annual progress report in conjunction with his/her supervisor
NOTE: If successful, you may continue to hold the Ontario Trillium Scholarship even if you become a permanent resident of Canada during the tenure of the scholarship.
How to apply for the scholarship
To be announced by Western University, Canada. Check back on this page.
When is the deadline?
To be announced by Western University Canada. Please refer to their website for additional information.
STAY UP TO DATE
Get the latest scholarship updates and announcements by leaving your email.
You might also be interested in: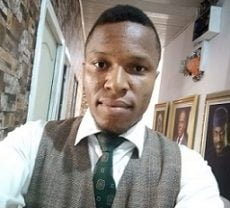 Maxwell Tega has a passion for showing people hope. He has nearly a decade experience helping people make key decisions on education and career. You can find him almost everywhere on this site, from answering admission and scholarship questions to creating tutorials. Connect with me on Facebook and Twitter.