Application for the 2022 Orji Uzor Kalu scholarship to study abroad is now open.
The scholarship supports students to study an undergraduate degree at universities in Venezuela (a country in South America) commencing in the 2022 academic year.
If you are interested in studying in Nigeria on scholarship, check out the Orji Uzo Kalu Foundation scholarship in Nigeria 2022-23.
How much is this scholarship worth?
The Orji Uzor Kalu foundation study abroad scholarship is fully funded. The scholarship covers tuition fees, accommodation, feeding, and monthly stipend for successful candidates to study in Venezuela.
How many: 50 scholarships will be awarded.
SEE ALSO:

18 fully funded scholarships to study abroad in 2022
Which program does the scholarship cover?
Offered by Orji Uzor Kalu foundation in collaboration with the Embassy of Venezuela, the scholarship is awarded to students to study Medicine and Surgery in Venezuela.
Which Nationalities are eligible?
This scholarship is available to citizens and residents of Nigeria.
Who can apply?
To be eligible for this scholarship you must meet the following criteria:
1. Have good result in WAEC or NECO. Having As in Chemistry, Biology, and Physics is an added advantage.
2. Be at least 18 years and not be more than 23 years at the time of applying.
3. Be single (that is, you should not be married at the time of applying).
4. Be medically fit.
SEE ALSO:

MTN scholarships for Nigerian students 2021-22 | how to apply

HONNIF scholarship for Nigerian students 2021-22 | how to apply
How to apply for the scholarship
Below are the documents you will need to apply for this scholarship.
Photocopy of your WAEC or NECO result.
Self introduction letter not more than 200 words.
Send those documents by email to: [email protected]
When is the deadline?
The closing date to apply for the scholarship is Sunday 15 August, 2021. You may refer to their website for additional information.
Hope you liked this information?
STAY UP TO DATE
Get the latest scholarship updates and announcements by leaving your email. Follow Scholarship news on Facebook for the latest scholarships.
Got questions? Please leave a comment below.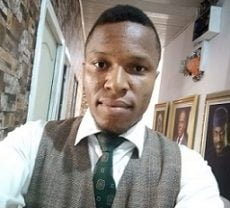 Maxwell Tega has a passion for showing people hope. He has nearly a decade experience helping people make key decisions on education and career. You can find him almost everywhere on this site, from answering admission and scholarship questions to creating tutorials. Connect with me on Facebook and Twitter.