Students, most times have issues with time wastage. To some, it is obviously the first time of them being given huge amount of money from sponsors to spend without supervision.
This could cause some sort of excitement that leads them ignorantly wasting their resources.
What triggers wastage?
Wastage simply means spending money or time on what is not necessary at the moment. What triggers financial wastage for students is the inability for them to control their cravings and define which is more important:
Wants or Needs? See my tips showing you How to save money at university, poly or college.
Some students could decide to satisfy all their wants with the available money they have and suffer the pangs of hunger later. This could be detrimental to your health.
They are reluctant to prepare a balanced meal which could serve them for a couple of days, but would prefer buying any inviting snacks on campus. After they are done spending the money, their academics would suffer too as they would be unable to afford the necessary textbooks or materials for their studies.
Students not only waste finances but their time too, thus promoting the adage that "time is money." They could waste their lecture time in the cafe, viewing center, game station or engaging in sporting activities.
Spending time meant for relevant things on leisure. This is time wastage.
In public universities, during the second semester of every session, a particular week known as 'students' week' is set aside for secular activities. There is definitely no wrong attending such activities as it is part of the thrills of the university. But complete abstinence from academic activities for fun causes time wastage.
The desire to spend time on frivolities triggers time wastage.
What's the way out?
Discipline
As a student, once you can control your cravings – your desire to eat, drink, acquire certain things which aren't necessary at the moment, you would be able to overcome wastage.
You should realize that it is not every time you need a cold drink or phone pouch or even ear plugs; most especially when other pressing needs are unattended to. You could discipline yourself to purchase food stuffs and prepare meals than patronizing an eatery thrice a day.
Discipline is the ultimate solution to wastage. That's why you should see these 7 life lessons at university.
Make a list
Aside from discipline, you can make a list of items you want to acquire according to how urgent you need them. This list would clearly show what is important to purchase at the moment and what could wait. You could also state the amount you plan on spending in a month and on what exactly.
Making of this list is also important when you decide to purchase items in the market. You would only buy the things that has been budgeted for.
What if you're the kind of person who is attracted to fanciful things whenever you are in a place of selection and could buy them all as long as you are with money?
An easy way to avoid spending money on what was not budgeted for in the list is by being certain of the exact price for each item and handling that exact amount. Don't make too much withdrawals, having much more cash than you need in hand.
In the area of avoiding time wastage, one good way to manage your time is to make what is called the "to-do list." The list will consist of the break down of all the activities you intend to achieve for the day, starting from the most important to the less significant.
This list could start from attending lectures, doing assignment, going for lunch, reading, returning home, taking a nap, going for sports, eating dinner and going to bed. For the to-do list to be very effective, time slots must be allocated to all the activities for the day. This will help you to be time conscious and effective manager of your time.
Remember, time is life. And that's why you should consider doing something that fetches you money legitimately at some point in school. See my pick of 8 profitable small business to start in Nigeria. You can do most of those in school.
Restock
Another secret to overcome  wastage is by restocking foodstuffs, cooking condiments, toiletries before they eventually finish. It is easier to restock gradually than at once. The expenses will be less and would prevent you from being stranded.
Imagine you preparing food in the night only to discover that some cooking ingredients have finished. It will be a very frustrating moment for you. But one that could have been avoided by being observant of things around the house for easy restocking.
If you decide to give these few tips a try, you will surely overcome wastage. Moreover, remember that discipline is the ultimate solution to wastage.
Keep being a part of us at Wesyc.
Hope you liked this post? You might also like to see 6 surest ways to make money (and be independent).
STAY AHEAD
Receive the latest school information in your inbox: drop your email here. Follow Wesyc Edu Facebook and Twitter for the latest scholarships.
Want to reach out? Please leave a comment below this post.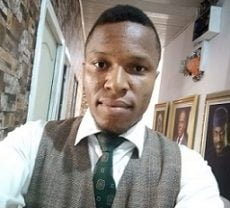 Maxwell Tega has a passion for showing people hope. He has nearly a decade experience helping people make key decisions on education and career. You can find him almost everywhere on this site, from answering admission and scholarship questions to creating tutorials. Connect with me on Facebook and Twitter.