Planning to study Pharmacy Technician course in school? Or you are already studying the course and wondering where you can fit in outside school?
Regardless of the category you fall in, this post is written for you.
Pharmacy Technician is an emerging field in Nigeria with lots of opportunities after school. In fact, it's comfortably one of the most marketable medical courses in Nigeria.
But what is this course all about?
Pharmacy Technician is a cadre in the pharmacy profession aimed at training middle level healthcare professionals. These professionals can work at community level, hospitals, and non-governmental organizations.
The course is regulated by the Pharmacy Council of Nigeria (PCN).
Pharmacy Technician course in Nigeria
You can study Pharmacy Technician course at any of the accredited College/School of Health Technology in Nigeria. Pharmacy Technician is a three-year course irrespective of where you study.
To study the course, you must have five credits at o'level in English Language, Mathematics, Biology, Chemistry, and Physics. However, jamb is not a requirement for admission into the course.
Pharmacy Technician Certification
At the end of your study, you are awarded a Pharmacy Technician Certificate, as well as a license to practice as a Pharmacy Technician.
Bear in mind you are required to renew your Pharmacy Technician license annually.
Pharmacy Technician vs Pharmacist
Many people often wonder what the difference is between a Pharmacy Technician and a Pharmacist. I guess you're in that position too.
Well, you will find out now.
A Pharmacy Technician and a Pharmacist are both professionals in the Pharmacy profession. However, a Pharmacist is a higher- cadre.
Because of this, they perform slightly different roles. At work setting, a Pharmacy Technician work under the supervision of a Pharmacist.
Pharmacy Technician Salary in Nigeria
The salary for Pharm. Techs. vary, depending on where you work. Though most Pharmacy Technician professionals collect between ₦45,000 – ₦100,000 monthly.
Though the pay is much higher if you're working with a foreign establishment or abroad.
Colleges/Schools of Health to study Pharmacy Technician
Schools to study Pharmacy Technician in Nigeria 2022
Wrapping up
Having certification in Pharmacy Technician is a great way to start a lucrative career in the field of Pharmacy. By the way, Pharmacy Technician course is one of the most lucrative fields in Nigeria, because opportunities abound.
As a pharmacy technician, you can work at both government and private hospitals, community pharmacies, NGOs, or set up a medicine store. Here, you can dispense only over-the-counter (OTC) medications.
Hope you liked this post?
Then drop your email here for regular school information. Follow us on Facebook and Twitter too.
Remember to leave a comment below if you have any question about Pharmacy Technician course.
You might also be interested in:
What you should know about studying at College of health 2023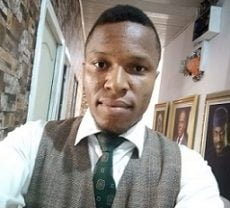 Maxwell is a Dietitian with passion for showing people hope. With nearly a decade experience helping people make key decisions on education and career, you can find him almost everywhere on this site. From answering admission and scholarship questions to creating tutorials and helping others live their best lives though nutrition. Connect with me on Twitter.