Application is now open for the 2022 Pierre Elliot Trudeau scholarships to study for doctoral degree in Canada fully funded. These scholarships are aimed at candidates with strong academic performance, committed to research and knowledge dissemination.
The Pierre Trudeau foundation provides these scholarships every year to eligible doctoral students. And the scholarship intended for scholars to undertake full-time doctoral research in Canada.
How much is the scholarship worth?
Recipients of Pierre Elliot Trudeau fully funded doctoral scholarship receive:
1. Up to $40,000 per year for three years to cover tuition and reasonable living expenses.
2. Up to $20,000 per year for three years for:
the learning of languages,
travel and accommodations for the Foundation's leadership program and
for research, networking, and travel related to your doctoral research.
3. Membership in a vibrant community of Scholars, Mentors, and Fellows, all of whom are leaders in their respective disciplines and sectors.
4. Leadership training from our Mentors and Fellows, including unique experiential learning opportunities that enrich and complement their academic experience .
5. Opportunities to acquire greater proficiency in Canada's official languages (French and English) as well as Indigenous languages.
6. Lifelong membership in Pierre Elliot Trudeau Foundation's alumni network.
Which programs does the scholarship cover?
Your doctoral program must be related to any of these research areas:
Human Rights and Dignity,
Responsible Citizenship,
Canada and the World,
People and their Natural Environment.
Banting postdoctoral fellowships in Canada 2022 | how to apply

Fully funded engineering PhD fellowships in South Africa 2021
Who can apply?
To become eligible to apply for a Pierre Elliot Trudeau scholarship, you must:
1. be already accepted into OR in first or second year of a full-time doctoral program. Also, your doctoral program is expected to be completed in 2025 or later.
2. be in a field of study broadly related to the humanities or human sciences of direct relevance to the future of Canada.
3. Your doctoral work must relate to at least one of the Pierre Elliot Trudeau Foundation's Four Themes (see above).
4. Be a non-Canadian citizen enrolled in a doctoral program at a Canadian institution OR a Canadian citizen studying at a Canadian or foreign institution.
Graduate research scholarships to Australia 2022 | how to apply

Ford Foundation predoctoral fellowship in USA 2022 | how to apply

Study abroad free | 25 fully funded scholarships to study abroad by 2022
How about nationality
Pierre Elliot Trudeau scholarship is open to citizens and residents of any country outside Canada.
How to apply for the scholarship
Generally, you will be required to provide the following when applying for this scholarship:
– Demographic information on yourself;
– Provide answers to four essay questions (between 200 to 400 words)
– Information on your doctoral project and themes
– Two References
– Language skills
– Post-secondary education
– Achievement and experience
– Transcript for all your post-secondary education
To apply, please go use the 2022 Pierre Trudeau scholarships application portal.
When's the deadline?
Apply for Pierre Elliot Trudeau scholarship for fully funded doctoral studies in Canada by 5:00 pm (EST) December 21 2021 at the latest.
Hope you found this information helpful?
STAY AHEAD
Get the latest scholarship announcements in your inbox: drop your email here. Follow Wesyc on Facebook and Twitter for the latest scholarships.
Have a question concerning this scholarship? Please leave a comment below.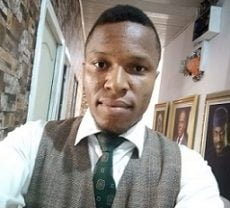 Maxwell Tega has a passion for showing people hope. He has nearly a decade experience helping people make key decisions on education and career. You can find him almost everywhere on this site, from answering admission and scholarship questions to creating tutorials. Connect with me on Facebook and Twitter.