The world today isn't the same way it was 100 years ago. What has changed? The internet!
It has evolved and humans have developed various ways of making life easier. The internet is one of those ways.
And, as the world may have it, the internet has been developed by several scholars to make it up to date with technology.
The internet was first introduced in 1967 but became widely used in the 1990s. The internet has led to a very huge transformation in communication.
It has become very popular and easily accessible that even children can access and explore its contents.
As much as the positive effects of the internet is apparent, the negative effects cannot be overlooked.
The internet has made life easier as you can do basically anything on it. One can pay bills, buy groceries,
shop for essentials, sell products, get customers and so on.
The social media which makes up a vast percentage of the internet has also entertained, informed and educated us on various topics of importance.
Guess what?
Even top media houses now use the internet to disseminate their contents to their teeming audience.
Since this article is dedicated to pointing out the negative and positive effect of the internet, let's start with the negative effects.
Here are negative effects of the internet
Don't get me wrong, instead, follow me closely.
1. The Internet is addictive
With social media, so many people, particularly young people can't stay a day or two without posting a photo or hanging out with friends online.
The downside of this practice is, it makes one lack physical interaction skills. And in turn, capable of making one anti social.
2. Lack of sleep
Most times, you may decide to just check an update online and the next thing you see yourself doing is
streaming videos on YouTube.
Spending so much time on your phone can leads to lack of sleep.
It can as well temper with the quality of your sleep due to the constant back-light from your phone.
Lack of sleep can therefore lead to less productivity and focus.
Unfortunately, lack of sleep causes less productivity. Check out these top reasons why education is essential for development in 21st century.
3. Low self esteem
So many people can relate to this one. You may be scrolling on Instagram or Facebook.
And then, you come across a picture of your peers in their expensive wears and cars or a really cute couple.
You immediately feel below standard because you may not be able to afford such luxury at this time.
This could be dangerous without you even realizing it and may cause you to fall into depression.
4. Cyber crime
The internet has and is still a means through which cyber bullies get their victims. This is not what the
internet was made for but these people use it as an avenue to get to vulnerable people.
They use the internet to hack credit cards and spread viruses in order to access personal data illegally. The hack social media accounts of gullible people and so on.
Quite unfortunate because cyber crime is on the rise.
If you followed the news recently, you might have come across a statement credited to former Petroleum Minister, Diezani Alison Madueke. She was lamenting a decay in societal values in Nigeria.
In fact, she received backlash from many Nigerians who nicknamed her 'Hushmummy for saying people now look up to 'yahoo boys' in the society.
The internet is the bedrock of cyber crime.
5. Information overload
Due to excess information on a topic on the internet, one may find it difficult to effectively make decisions.
It can lead to less intellectual performance, loss of control and ineffective decision making prowess.
But is there nothing good about the internet?
Of course the internet is not always bad. It's a great avenue for getting things done faster and easier.
As we will soon see, the positive effects of the internet outweighs the negative. Because it helps us connect
with anyone and everything anytime we want without stress.
It helps us get information on anything, and allows people do a number of things from the comfort of their homes.
Here are positive effects of the internet
Some of the positive effects of the internet includes but are not limited to the following:
1. The internet enhances connectivity and makes life easier
Even education can be done online nowadays. You longer need to walk miles just to attend school. So you can actually earn a degree from a reputable university online.
People now have business meetings online, thanks to the internet. Zoom accounts for nearly all conference meeting these days.
The internet is helping a lot of businesses around the world.
Also check out Positive and negative effects of a smartphone (must read)
2. Quick access to information
Due to it's ease, information, distress messages and news on latest happenings in the society can be passed and disseminated effectively without stress.
3. Study materials at fingertips
The education sector has not been left out of this tremendous technology.
Books, articles, journals and other research materials are now easily accessible, making learning and research much
more easier.
I wrote an article on: How to get good grades in school you might want to check out.
4. Ease of communication
Communication has been made easier. You need no introduction to Facebook, a platform that solved the problem of communication.
Unlike many years ago, you can now contact your loved ones and business partners with just a simple click or tap as the case may be.
You might also want to check out: How to save money at university or college.
5. Access to large audience
The internet has made reaching a wide audience easier, using broadcast messages and the
social media.
Bottom line is, the internet just like any other technology, is supposed to make life easier and is doing just that.
It is when the use and benefits of the internet is abused that it becomes a negative thing. In as much as the positive effects outweighs the negative, the negative effects should never be overlooked.
Because, they can cause serious issues if not properly handled. They shouldn't be encouraged.
Summing it up
Here are the negative effects of the internet.
It is addictive.
Lead to inadequate sleep.
Causes low self esteem.
Cyber crime and
Information overload.
And here are the positive effects of the internet.
Makes life easier by enhancing connectivity.
Quick access to information.
Aid study.
Eases communication.
Gives us access to large audience.
The internet certainly makes life easier in many ways.
I hope this blog helped you learn more about the internet and how to put it to great use? You might also want to check out these tips to help you start life as a fresh graduate.
You can also join us on Facebook or follow us on Twitter.
Is there something I should add? Are there ways you are using the internet that have been beneficial?
Please share with us by leaving a comment below.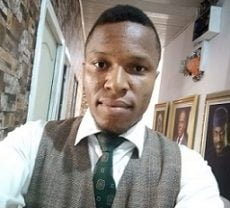 Maxwell Tega has a passion for showing people hope. He has nearly a decade experience helping people make key decisions on education and career. You can find him almost everywhere on this site, from answering admission and scholarship questions to creating tutorials. Connect with me on Facebook and Twitter.