Do you have a bachelor's degree? You recently completed your undergraduate degree?
Or are you about to round off your undergraduate studies and are at a crossroad whether to go for a postgraduate degree.
This article will tell you everything you need to know to help you make a decision about taking a postgraduate course.
What is a postgraduate degree?
A postgraduate degree is a degree you study for after you have completed your bachelor's degree (otherwise known as first degree) or its necessary equivalent.
Once a long time ago, these degrees used to be the height of academic achievement and progressively incurred a lot of time and financial capital. Subsequently, they were reserved for the prime elites of society.
These days, they are still the height of academic achievement, but they cost nearly as much time or financial capital again.
There are basically three different kinds of Postgraduate degrees offered by Universities around the world. They are:
postgraduate diploma
taught masters
masters by research
MBA and
doctorate degree.
Postgraduate diploma (PGD)
The postgraduate diploma is something very similar to a master's degree. The major difference being that a postgraduate diploma does not involve much research work and requires a lower number of credits to attain.
It's also possible to switch to a postgraduate diploma if you initially signed up for a master's degree. But then you decided to change your mind and opt for something less time consuming or less focused on research.
Or you even decided to slightly change field to enable you run a master's degree in your desired field.
Holders of Higher National Diploma or equivalents from polytechnics aiming to get a touch of university degree are also well suited for a PGD.
Master's degree
The master's degree (M.Sc. for short) is the standard degree immediately following an undergraduate degree. A master's degree can either be a taught masters or a masters by research.
A taught masters focuses on giving you increased specialization in your field of study. It runs in pretty much the same way as the standard bachelor's degree, except that you will later be required to complete an extended dissertation.
A masters by research involves a whole lot of supervised research work, and less class-work. It's also the preferred master's degree for most part-time students and those in practical-related fields.
Doctorate degree
The doctor of philosophy degree (Ph.D. for short) is the highest level of academic qualification in most fields of study.
You need to have attained a master's degree to qualify to study for a doctorate degree.
Apart from the academic field involving research and scholarly work, there are already professional doctorate degrees involving applied study. But these are not referred to as the Ph.D.
A classic example is the Doctor of Medicine (M.D) or Doctor of Optometry or Doctor of Pharmacy degrees.
Why you should get a postgraduate degree
Below are reasons you should make effort to get a postgraduate degree next year. If not this year, it should be in your plans.
1. Increases your chances of getting a high paying job
The first and probably the most popular for many students, especially those from developing countries like Nigeria, is the known fact that a postgraduate degree increases your chances of getting a high paying job.
I mean not just any job, a high-paying job.
The global job market is highly competitive across different countries.
The Nigerian job market for example is dense, complicated, and with over 500,000 students graduating each year, jostling for very limited job spaces. The same can be said of other developing countries.
These dire statistics paints an altogether gloomy picture, one that many students are desperate to circumvent.
A postgraduate degree gives you an undoubted edge in the job market, and this is the first and foremost appeal.
Also check out these hand-picked posts you may find useful:
2. Makes you an authority in your field
Another prime consideration is that a postgraduate degree gives you an unparalleled mastery and an in- depth knowledge of your field of study.
For students who are genuinely interested in making an impact and not just earning a living, a postgraduate degree has an even greater appeal.
The statistics are there. Almost everybody who has been able to command respect and influence in their field of study has had to study for a postgraduate degree.
The academic world is structured in such a way that you might never get mastery of a subject until you go for a master's degree. So they ensure you are fed milk at undergraduate level.
For students who intend to make a career in teaching and the academic sector, a postgraduate degree is a must.
The Ph.D. itself is based entirely on research and scholarly work and almost guarantees you a job in the academic sector.
3. Qualifies you for certain jobs
A postgraduate academic qualification qualifies you for certain kinds of job opportunities. Holders of only bachelor's degree are completed excluded from a shot at these jobs.
A prime example are appointments to government agencies and parastatals. Most heads of government agencies and ministries today hold qualifications other than the bachelor's degree. Whether on merit or honorary.
Candidates with a plethora of academic qualifications and experience in research work are prime consideration in the selection process.
But must everyone do a postgraduate degree?
The huge cost implication is primarily the main reason why most students refuse to opt for a postgraduate degree.
The bulk of Nigerian students as well as international students struggle financially through tertiary institutions. And the possibility of spending even more money in the name of a postgraduate degree is less appealing.
And then, the chance of working immediately after bachelor's degree and earning money is too enticing for students in light of the prevalent economic situation. This is why scholarships are important to students.
Also, studying for a postgraduate degree robs you off the chance of getting relevant working experience, which some employers consider essential in selecting potential employees.
Rounding off
Choosing to study for a postgraduate degree or working immediately is a matter of the your priorities and life goals. It's important to consider all the angles and then choose which works best for you in the long term.
At the end of the day, it's all about you!
Hope you liked this blog?
STAY UP TO DATE
Get the latest scholarship announcements in your inbox: drop your email here. Follow Scholarship news on Facebook for the latest scholarships.
Got any question about studying for a postgraduate degree? Please leave a comment below.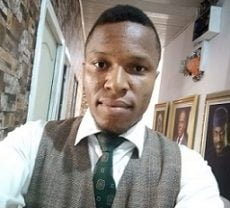 Maxwell Tega has a passion for showing people hope. He has nearly a decade experience helping people make key decisions on education and career. You can find him almost everywhere on this site, from answering admission and scholarship questions to creating tutorials. Connect with me on Facebook and Twitter.