Perhaps one of the hardest things in Nigeria is gaining admission into a university.
Very few students enter into university in Nigeria without having spent few years at home looking for admission.
In fact university admission in Nigeria is so uncertain that secondary school leavers seek alternative ways to enter school.
Just like a very hungry person would eat almost anything, a desperate admission seeker would consider predegree.
Remarkably, there is an increase in the number of students doing predegree today. And most people entered university through the predegree route.
And you're about to find out everything you need to know about predegree in Nigeria.
What is the meaning of predegree?
Predegree is an academic program one takes before a normal degree program.
But what is predegree in Nigeria?
Predegree is a one-year program in Nigerian universities that prepares and help a student gain admission into a full-time degree course.
Does it mean I am not yet a university undergraduate when doing predegree?
Doing predegree doesn't mean you have entered school yet. Its simply a program that helps you enter school.
Though you will receive lectures on campus during your predegree and partake in other academic activities in the university campus.
All that is to help develop you academically to enable you get admission into an undergraduate degree course after your predegree. That is the following year.
Does predegree need JAMB?
Writing JAMB is a mandatory requirement for predegree in Nigerian universities. You won't qualify for admission into a degree course on finishing your predegree if you didn't write JAMB.
So usually, predegree is started in the year you wrote UTME. For example, if you are registering 2021 JAMB, you are in the best position to apply for predegree the same year.
Why do I need JAMB?
First, to enable you have a JAMB registration number so you can be able to do NYSC after school.
Secondly, to enable you meet the cut off mark of your desired course after predegree.
Most universities have cut off marks you must reach before being admitted into 100 level of specific courses, especially medical courses.
So you who did predegree and those who didn't (and wrote JAMB) are both competing for the available admission spaces.
Which universities offer predegree in Nigeria?
All Nigerian public universities run predegree programs. Its a matter of your choice study destination.
However, predegree school fees is slightly higher than that degree school fees in most universities.
Find the school fees of all federal universities here. But if you're planning to attend a university in your state, here is the current school fees of all state universities.
What about predegree courses?
There are no courses when doing predegree because its only a temporary program that serve as a pathway to an undergraduate degree course.
Most universities run predegree for science students only.
In this case, the following basic science subjects are taught throughout the predegree year.
i. English Language.
ii. Mathematics.
iii. Chemistry.
iv. Physics.
v. Biology and
vi. General Studies Skills (GSS) in some schools.
Who should do predegree?
Anyone can do predegree, whether you just left secondary school or passed your o level or have been seeking admission for many years without success.
However, predegree is great for students who have deficiencies in their o'level result. Students who for some reason, didn't make all their papers.
Instead of just staying home to rewrite ssce, you can simply enrol for predegree at your preferred university. Then you re-take waec or neco or gce and also enrol JAMB that same year.
This will enable you mind stay fresh with academic knowledge as you're taught those same secondary school subjects during predegree.
Also, you will be in a great position to enter into the university the following year. So its a win-win there.
Can I get admission into medicine with predegree?
You can be admitted into medicine through predegree in some universities.
Though most universities don't allow admission into medical courses like Medicine, Pharmacy, Nursing, and others through predegree.
In fact, admission is restricted to some courses through predegree. Therefore, not all courses are open for predegree students in many universities.
However, predegree admission is open into all science courses.
Are you interested in studying medicine or other medical course and want to do predegree?
You should check your desired university to confirm that they allow for admission into medicine from predegree.
For example, you can get admission into any faculty of science course in UNICAL through predegree. But not into medicine or other medical course.
Can I do predegree as an art or social science student?
Predegree is open to all students, though most university only run predegree for science students.
That's because only science courses are available for admission through predegree in those universities.
Predegree in Nigeria is a program that is gaining more popularity as it offers an alternative route for admission into university.
After all, universities give some consideration to their predegree students during admissions.
It's also a great way to get polished academically, especially if JAMB had delayed you for some years.
Whatever category you find yourself, doing predegree is worth the while, provided you are determined.
I hope you liked this post?
Please Subscribe to our YouTube Channel for video guides. You can also Join Us on Facebook or Follow Us on Twitter.
Have a question? Please let me know in the comments below.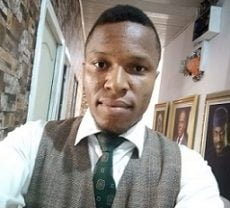 Maxwell is a Dietitian with passion for showing people hope. With nearly a decade experience helping people make key decisions on education and career, you can find him almost everywhere on this site. From answering admission and scholarship questions to creating tutorials and helping others live their best lives though nutrition. Connect with me on Twitter.