Are you a science student, passionate with public health ? Then this is for you.
In case you're looking for information about where you can work as a graduate of public health in Nigeria, you're on the right page. In fact, you'll learn a lot more about the usefulness of a degree in Public Health Technology on this blog.
But what is public health all about? One may ask.
Public health is an aspect of healthcare that aims to improve the health and wellbeing of people. And its worth the stress and all it takes to embark on the journey as a Medical Student.
It's true that every science student especially those who desire a medical profession dream and aspire to be a Medical Doctor or a Nurse. They do that in ignorance, thinking that the hierarchy ranges from these above mentioned professions…well, you're far from it.
You can become that Doctor/Nurse you desire…think of public health nursing or becoming a Doctor in the global level.
Interesting, right?
Health care delivery is a multi -sectoral approach and the attainment of health is multi-factorial. And can only be achieved by the collaboration of different health professionals (Doctors, Nurses, Pharmacy Technicians, Laboratory Scientist, Pharmacist, Public Health Technologists, Nutritionists and Dietitians, etc) for the smooth running of the healthcare system.
The WHO defined health as a state of physical, social and mental well-being and not merely the absence of disease or infirmity.
They are two (2) main approach to health:
biomedical and
bio-psyco-social.
Public health looks at for the social aspect of health. It's based on bio-psycosocial which looks at the biological, mental, economic  and social determinant including Religion and culture.
It looks at man and his environment, and seek ways of preventing disease from man, protecting and prolonging life so that man can die gracefully.
In public health, we believer that prevention is better that cure, corresponding to the Ancient myth "A sound mind, a sound body, a sound family in a sound environment ".
Have you thought of healthy diet, safe environment, healthy behaviour /lifestyle and a healthy genetic makeup? This is the real medication to healthy living. Fortunately, this is what public health is all about*
The need for public health is increasing. And for sure, there's no hierarchy when it comes to health care delivery. Everyone is important and need the collaboration of other professionals to function effectively and efficiently.
In fact when it comes to health, everyone is a boss in his/her sector and are generally managed by a health service manager which is a specialty in public health…isn't it interesting?
The field of public health is one that is growing quickly. And it is necessary to start the journey with it due to it's growth and benefits that it offers ranging from simple to the profound.
Job growth:  This above national average and demand for workers in the field.
Variety: Public health allow you work in numerous places locally and internationally. It also allows you focus on a specific area.
Improving your community: The  overall health of your community will be impacted by your effort. It doesn't stop there, your nation and the global health will be improved .
Travel: In your course of improving global health, you will have opportunity to travel around the world and get to know and work with citizens of different countries. You'll learn different cultures too.
Personal satisfaction: Having an impact on people's life is something you already desire. It comes with personal satisfaction.
Money: The  salaries is above the national average.
Helping youth: Improving the lives of young people from teen pregnancy and substance abuse.
Others may include preventive disease, boosting environmental health and becoming a leader.
Public health has diverse course work with an interesting and exciting program.
Specializations in public health
The expansive nature of public health allows for many areas of  specialty, allowing you focus on course work of interest to the student and gaining skills needed for a career within that specialization.
1. Biostatistics
The focus is on collection, analysis, interpretation and presentation of data that affect health and health outcome through the use of statistical theory, bioinformatics and biostatistical method, planning method and scientific writing tactics.
Here, you can work in the academic, pharmaceutical company, Hospital, independent research groups, Public Health Organization and Government Agencies.
2. Child and Maternal Health
The overall wellbeing  of the family especially developmental, behavioural, Mental and social health of the mother and child including responsible fatherhood (family planning).
Here, you can work in the hospital, Health care centres, local health department, non profit and social services agencies.
3. Community Health: This provides a wider outlook of public health to all citizens within the community rather than one individual group in terms of awareness, education and research.
4. Environmental Health: Man and his environment as it affects the general wellbeing of the population.
5. Epidemiology centres: Study of disease, illness and the associated risk in the population.
6. Generalist Public Health: They lay the foundation of the five core disciplines of public health -biostatistics, Epidemiology, Environmental Health, Health Policy and Management and Social and Behavioural  Health.
7. Global Health: Public Health in the whole world. It studies ecology, global economy, the difference between culture and countries, and how it relate to health and wellbeing. It provides solution for widespread health related issues.
8. Health Equity: It addresses the inequalities and disparities in healthcare access, treatment and outcome across race ethnicity, geographic residence, gender, sexual orientation and disability status
9. Health and Human Service: Improving the health and wellbeing of individuals through a combination of counselling ,psychology, social work and criminal justice skill and methodology.
10. Health Science: Research and application of scientific principle to human health.
11. Infectious disease: Research and prevention of widespread illness and diseases.
12. Leadership in Health (health service management): Strategic planning and evaluation, public health policy design and implementation, and political analysis
13. Nutrition: The role of healthy diet in health and well-being, and the prevention of disease.
14. Occupational Health: Creating healthier community and workplaces through the use of policy, awareness and health programme.
15. Social and Behavioural Science: Gaining knowledge in psychology and sociology with health habits and preventive notion that affects public health
Unlike other approach to health (biomedical), public health training goes beyond your B.Sc as your training and specialization can only be professionally done (Nigeria) during your masters or PhD  programs.
Now the question is, what can I do with a B.Sc. in Public Health Technology?
Having a degree in public health is not a priority or a licence to getting a job in Nigeria. Yes, your certificate count, but there are other things to do to place yourself at a greater advantage. This is actually where so many graduates missed it.
See my post on: How to start life as a graduate in Nigeria.
Here ,we're talking  about work experience and referral because no body will come advertising an opportunity for you to apply.
Public Health offers a lot of opportunities even while you're still in school, which you can engage and get involve in. You do this through volunteering, networking, attending seminal and getting a mentor.
Volunteering brings you to people who will guide you, and help you with any specialization of your choice and may mentor you.
Bear in mind that public health is so broad that you may be unable to have a full knowledge of it. So it's necessary to specialize in order to save resources.
There are free online courses that certifies you after each training and serves as a backup for your BSc. and a foundation for specialization.
Looking for a different scholarship?
STAY AHEAD
Receive the latest school news in your inbox: drop your email here. Follow Wesyc Edu on Facebook and Twitter for the latest scholarships.
Feel free to leave a comment below this post.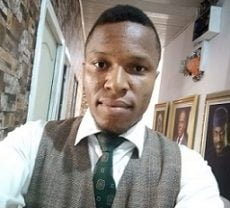 Maxwell Tega has a passion for showing people hope. He has nearly a decade experience helping people make key decisions on education and career. You can find him almost everywhere on this site, from answering admission and scholarship questions to creating tutorials. Connect with me on Facebook and Twitter.