If you dream is to work in the medical field, its a good dream. Radiography is one of the areas in medical field.
Radiography is an allied-medical field also known as 'medical imaging'.
Have you heard people say they want to go to the hospital for xray? Maybe to find out something in their system or prepare for surgery.
It's radiography that handles that. Professionals in this field are called Radiographers.
And they usually have their own unit in every standard hospital. So with a degree in radiography, you can work in the hospital as a Radiographer or set up your own premises for private practice.
Is Radiography a lucrative field in Nigeria? Yes it is. Radiographers that work in hospital are among the highest paid health professionals.
And you will also make good money if you set up your own space because as people try to find out their medical challenge, they may need to do an x-ray and that's where Radiography come in.
So right now, let me show you the universities in Nigeria where Radiography is accredited.
Federal universities that offer Radiography
1. Ahmadu Bello University, Zaria
2. Bayero University, Kano (BUK)
3. Federal University, Lafia (FULAFIA)
4. Federal University, Oye-ekiti (FUOYE)
5. Nnamdi Azikiwe University, Awka (UNIZIK)
6. University of Benin (UNIBEN)
7. University of Calabar (UNICAL)
8. University of Lagos (UNILAG)
9. University of Maiduguri (UNIMAID)
10. University of Nigeria (UNN)
11. University of Uyo (UNIUYO)
12. Usmanu Danfodio University, Sokoto (UDUSOK)
13. Federal University of Technology, Owerri (FUTO)
List of federal universities in Nigeria and their school fees (2022)
State universities that offer Radiography
1. Benue State University, Makurdi (BSU)
2. Kaduna State University (KASU)
3. David Nweze Umahi University of Medical Sciences, Uburu
4. Ondo State University of Medical Sciences
Private universities that offer Radiography
1. Baze University, Abuja
2. Bingham University, Karu, Nasarawa State
3. Capital City University, Warawa, Kano State
4. Gregory University, Uturu, Abia State
5. Lead City University, Ibadan
6. Nok University, Kachia, Kaduna State
7. PAMO University of Medical Science, Portharcourt
List of private universities in Nigeria and their school fees
Hope you liked this information?
Then drop your email here for regular school and scholarship updates. Follow us on Facebook and Twitter too.
You might also be interested in: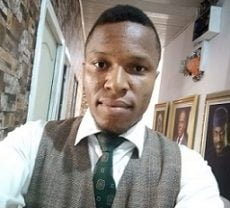 Maxwell is a Dietitian with passion for showing people hope. With nearly a decade experience helping people make key decisions on education and career, you can find him almost everywhere on this site. From answering admission and scholarship questions to creating tutorials and helping others live their best lives though nutrition. Connect with me on Twitter.