Have you been searching for a list of required documents to study abroad? Well, you finally have it here.
The number of students applying to study abroad has risen rapidly. Aside the statistics, I have personally encountered many people who want to study abroad.
Most of them are my audience here on Wesyc.
While its a good thing to have a desire to study abroad, it's essential to know the documents you would need to get there.
Video guide
If you prefer our written content, please keep reading.
Many international students lack knowledge of the exact documents required to study abroad. Which explains why many who apply to foreign universities are not given an offer of a place.
As a result, their dream of studying abroad are shattered. While some are having this experience the first time, others have lost their chance of having offer because of document-related issues.
One common thing about foreign universities is, they all have similar academic requirements. Although some vary by language requirements depending on the language of instruction in the country you desire to study.
And, this is where foreign universities draw the line. If you don't meet their entry requirements, you won't be offered a place.
That's why you are on this blog to find out the documents you would need to study abroad.
Remarkably, I created this post to show you those documents. I have also gone a step further to explain each document, all to help you prepare well.
What documents do I need to study abroad in 2022?
Just in case I don't specify the exact academic qualification as it is named in your country, all you have to do is transcribe it to the equivalent in your country.
Below are the required documents to study abroad.
1. Academic transcripts/certificate
International students going for undergraduate or postgraduate study are required to provide official copies of high school diploma/secondary school certificates, or first degree transcript (for postgraduate).
Below are some secondary school leaving certificates you can study abroad with.
International Baccalaureate (IB diploma).
European Baccalaureate.
Cambridge A-level.
O-level.
GCE.
WASSCE.
NECO.
ZGCE, GSCE.
HSC/ISC/FSC.
NHSGC.
NSC.
SMA 3 and USBN.
Philippines K-12.
Attestat
If you are studying at postgraduate level, a minimum of second class honours degree is required.
2. Language requirement
This is especially needed from students who want to study in English-speaking countries like Canada, Australia, New Zealand, US, or the UK.
If English is not the primary language in your country, you are required to pass prescribed English language tests such as PTE, TOEFL, or IELTS to qualify. These usually go along with your course application.
However, students living in English-speaking countries (not all) do not need to provide English language qualification. You automatically qualify.
That is, if you already understand English, and can read and write English well.
Please see my article on Do I need to take language test to study abroad? (IELTS, PTE). I got all your questions answered there.
For example, if you did high school in US and want to study in UK, you won't provide English test qualification. Same apply to other good English speaking countries.
However, it's not the case with studying in non-English speaking countries.
If you want to study in countries like Japan, China, Russia for instance, you won't need IELTS, TOEFL or other test score. Most universities there don't teach with English (although few have courses taught in English).
What happens is that you are required to agree in your course application that you will spend your first year taking a language course before starting your studies. For example, Japanese.
3. Personal statement
Your personal statement is a unique statement of intent.
No two persons can have the same personal statement. So you need to stick your buttocks down and write it yourself from your own thoughts.
You need a personal statement, especially if you want to study in the UK where most schools require personal statement along with your application.
Check out how to write a personal statement. I made it as simple as possible.
4. Offer/acceptance letter
Acceptance letter (or offer letter) is what confirms that you have been offered a place on a course.
Once accepted, the school will send your offer letter to your email to enable you download and print out. Then you can accept your admission.
UK universities give confirmation of acceptance of studies (CAS) once you pay your tuition fees or deposits.
5. International passport
International passport is for identification. It's the same as national identity.
Where can I get it? The authorities in your home country. And, it's important you get it early.
Why?
Depending on the university you apply to, you may be required to submit a copy of your passport along with your course application.
When applying to a U.S university, you may be required to add your passport number to your application.
However, you don't need a passport to complete your application for admission into most universities abroad.
This is just to let you know you will eventually need a passport to travel abroad to start your studies. Here's my guide to traveling abroad. I added some checklist to help you prepare.
6. Recommendation letter
Recommendation letter (sometimes called attestation letter) is a written note from your high school principal or teacher.
If you're going for postgraduate study, it's a note from your supervisor during your first degree or an academic staff teaching 300 level students and above.
A recommendation letter affirms your good conduct while studying abroad. Since those people know you well, they are able to attest for you, as well as recommend you for admission.
And if you are looking to study abroad for free, a recommendation letter is essential.
These articles contain all you need to know about getting a scholarship abroad:
How can you get a scholarship to study in Canada, US, UK by 2022?
7. Other proof of your identity 
When applying to a university abroad, you would need to prove your identity further.
A birth certificate, state of origin certificate, or any other document that certifies your nationality are acceptable.
Wrapping up
Those are generally the documents you need to study abroad, no matter the country you want to study.
Bear in mind that there are also course-specific requirements. Depending on your course, required grades for admission may vary.
Now you can start preparing! And if you find you have all the documents listed here, you are great to go!
What should I do next?
Find a university to study abroad and start a course application.
To help you through that, I have prepared tips to choosing the right course to study abroad.
Hope you enjoyed reading this blog? You can also follow us on Facebook or Twitter for more study abroad guide.
STAY AHEAD
Get the latest scholarship announcements in your inbox: drop your email here. Follow Scholarship news on Facebook for the latest scholarships.
Got any question about studying on scholarship? Did I miss anything? Please leave a comment below.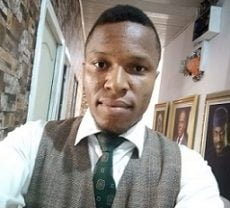 Maxwell Tega has a passion for showing people hope. He has nearly a decade experience helping people make key decisions on education and career. You can find him almost everywhere on this site, from answering admission and scholarship questions to creating tutorials. Connect with me on Facebook and Twitter.