Rhodes scholarships is one of the oldest and most prestigious scholarships for postgraduate studies.
The scholarship offers an opportunity for students from various parts of the world to study a postgraduate degree in UK.
More about Rhodes scholarships in UK
First, Rhodes scholarship give you an opportunity to further your studies at Oxford University, UK. The scholarships fund post-graduate degrees (Masters and Doctorates) at Oxford University UK.
The scholarship is fully funded for two (2) years of study, and is aimed at talented, young students from across the globe.
Each year, 100 scholarships are awarded to high postgraduate applicants from 30 regions across different countries.
Related: Fully funded commonwealth shared scholarships in UK 2022 | how to apply
What's the value of this award?
Rhodes scholarship is fully funded and it cover most postgraduate expenses in Oxford University. This include:
tuition fees,
College accommodation fees,
a monthly stipend,
one return air flight,
assistance with visa and health care costs); and
offer superb wrap-around support.
The scholarship also includes:
a Character, Service and Leadership Programme facilitated at Rhodes House,
access to a range of forums and events on a host of global themes/topics; and
international service projects.
Which programs are covered on this award?
Rhodes scholarship cover all postgraduate study areas. So you can study any full-time postgraduate degree at the University of Oxford UK on this scholarship.
Which nationalities are eligible?
Rhodes scholarships are open to graduate students from any country.
Who can apply?
To be eligible for a fully funded Rhodes scholarship to study in UK, you must:
1. Be aged between 19-25 years.
2. Be academically talented, display proven leadership skills and a commitment to making a difference in your own community and beyond.
See also: Fully funded equity and merit scholarships for masters in UK 2022
NOTE: Course of study, financial need, gender, race, and religious affiliation are not criteria for award of the Rhodes Scholarships.
How to apply for the scholarship
To apply, please use the Rhodes scholarships application link.
When is application closing?
Applications for Rhodes scholarships open annually on 1st June and close on 15 August. So the closing date for 2022 Rhodes scholarship application is 15 August, 2021.
STAY UP TO DATE
Get the latest scholarship updates and announcements by providing your email.
2022 Postgraduate scholarships in UK: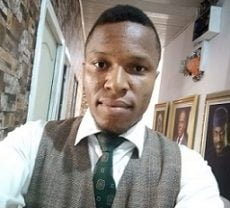 Maxwell Tega has a passion for showing people hope. He has nearly a decade experience helping people make key decisions on education and career. You can find him almost everywhere on this site, from answering admission and scholarship questions to creating tutorials. Connect with me on Facebook and Twitter.