Richard Antwi scholarship is available for full-time or part-time master's study at the University of Westminster, UK.
This scholarship is awarded toward tuition fees settlement at Westminster.
More about Richard Antwi scholarship
According to the University of Westminster, the Richard Antwi scholarship aims to support black and minority ethnic students on the MA in Music Business Management to realise their abilities.
The scholarship recipients are encouraged to continue to build a more vibrant and inclusive music industry.
One (1) scholarship will be awarded for September 2021 intake.
Related: All saints postgraduate scholarship in UK 2021 | how to apply
What's the value of this award?
The scholarship covers the following costs:
full tuition fee award,
£10,200 per annum towards living costs. This is distributed in 12 monthly instalments for Full Time and 24 monthly instalments for Part Time students, and
an opportunity to undertake work experience during the course.
See also: Developing solutions masters scholarship in UK 2021 | how to apply
Which course can I study on this scholarship?
Richard Antwi scholarship only funds the Masters in Music Business Management at University of Westminster, UK.
Which nationalities are eligible?
This scholarship is open to applicants from Black and Minority Ethnic backgrounds in UK.
Who can apply?
To be eligible to apply for this scholarship, you must:
1. Hold a September 2021 admission offer into MA Music Business Management;
2. Be a Home student (UK) for fee purposes.
3. Be from an under-represented Black and Minority Ethnic background.
See also: Fully funded equity and merit scholarships for masters in UK 2022
How to apply for this scholarship
Complete the Richard Antwi scholarship application form.
When is application closing?
The deadline to apply for this fully funded scholarship at Westminster is 30 June, 2021. Please refer to their website for more information.
STAY UP TO DATE
Get the latest scholarship updates and announcements by providing your email.
Other masters scholarships in UK for 2021 entry: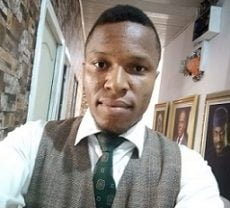 Maxwell Tega has a passion for showing people hope. He has nearly a decade experience helping people make key decisions on education and career. You can find him almost everywhere on this site, from answering admission and scholarship questions to creating tutorials. Connect with me on Facebook and Twitter.