Searching for scholarship for PhD in UK? This page contain information on a PhD bioscience scholarship for research at a UK university in 2022.
This scholarship is for scholars in the biosciences field. That's what the scholarship provider says is the focus of the PhD research. So applicants coming in for that are suited for this scholarship.
Provided by Swansea University UK, the scholarship is aimed at attracting high-achieving scholars to the UK for a PhD.
What's on offer?
This scholarship for PhD covers:
full cost of UK tuition fees and
an annual stipend of £15,609
The university says additional research expenses will also be available.
Full list of public universities in UK 2022 | England, Scotland, Wales

Iseult Honohan Doctoral scholarship to study in Ireland (Sept 2022)
Which program does this scholarship cover?
The PhD research will be on: Parasite Spread and Microbiome-Pathogen Relationships at the Wildlife-Livestock Interface in Wales and at Global Scale.
Who's eligible?
To be in the best position to receive this scholarship, you should meet these criteria:
1. Have a minimum of second class upper (2.1) degree or
2. Master's degree in a relevant subject (animal ecology, veterinary science or epidemiology, evolutionary, molecular or computational biology) or Non-UK equivalent as defined by Swansea University with an emphasis on data analysis and/or existing molecular skills.
3. The university says that this research project provide an opportunity for diverse skill acquisition.
Therefore, candidates need to demonstrate a genuine interest/willingness to combine field research, laboratory techniques relevant in parasitology and animal health research and ecological modelling (including geospatial approaches).
4. Have strong time and data management and interpersonal skills.
5. Have evidence of good verbal and written communication skills.
How about English language requirement?
If applicable, you'll need an IELTS 6.5 Overall (6.0 each comp.) or equivalent recognized by Swansea University. See how you can study in UK without IELTS in 2022.
How about nationality?
This scholarship is open to candidates from the UK and EU.
Iseult Honohan Doctoral scholarship to study in Ireland (Sept 2022)

Pierre Elliot Trudeau scholarship for fully funded doctoral in Canada 2022
How to apply for the scholarship
Application for this award is completed online on the university page. And you'll need to following documents to complete an application:
CV
Degree certificates and transcripts
A cover letter
Two references
Copy of UK resident visa (if applicable)
Evidence of English Language proficiency (if applicable)
To apply, go to Swansea PhD scholarship 2022 application page.
When's the deadline?
Application for this PhD scholarship closes on 9 February 2022.
Looking for a different scholarship?
STAY AHEAD
Get the latest scholarship announcements in your inbox: drop your email here. Follow Wesyc Edu on Facebook and Twitter for the latest scholarships.
Have a question concerning this scholarship? Please leave a comment below.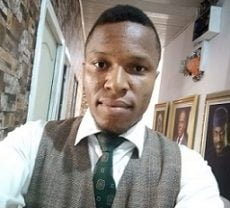 Maxwell Tega has a passion for showing people hope. He has nearly a decade experience helping people make key decisions on education and career. You can find him almost everywhere on this site, from answering admission and scholarship questions to creating tutorials. Connect with me on Facebook and Twitter.