When you reach a decision to study abroad, two things often come to mind; can I afford it or I need a scholarship.
This blog is aimed at showing international students how to get a scholarship to study in the United States.
The United States, Canada, and the UK are reputed to have the best education systems in the world. However, the US is recorded to be the leading destination for international students annually.
Moreover, a good number of US universities make the ranking for best universities in the world each year. Little wonder, they are the preferred study destination for a teeming number of international students.
First things first. Why do you need a scholarship?
Because you're unable to afford studying in USA without financial support.
You cannot be wrong!
Still, you don't want to give up your dream. That's why you're reading this blog.
Because of that, let me help you understand something about getting a scholarship to study in Canada, USA, or the UK.
Follow me carefully now.
You can fund your education in the USA in many ways; through scholarships and loan provided by university, government scholarships, or other form of support in form of grants and bursaries.
So then, here is what you need to do.
Video guide
If you prefer our written content, please keep reading.
Have an offer of admission
You'll almost not be able to get a scholarship to study in the US if you don't have an offer of a place (admission) at a university. And to get an offer, you need to apply for admission.
Meanwhile, it's common to be awarded a UK scholarship even if you don't yet have an offer of admission. The same cannot be said about getting a scholarship to study in the USA.
You have perhaps encountered this many times in your scholarship search to study in Canada or the US. They always mention that you must apply for admission first and receive an offer.
Canada and the US are two countries I have observed, with keen interest, where you're required to have admission first before being considered for a scholarship 98% of the time.
You are able to get a scholarship before applying or once you apply to study in many countries (e.g scholarship to study in UK), but not the US.
Moreover, the other 2% that bypass this requirements often come through scholarships offered by government. Either US government agencies or the government of your country.
They don't require you to have an offer of admission first before awarding you a scholarship.
Here is what you should consider even more carefully.
To apply for a scholarship to study in US, you are required first to not only apply for a course, but also be given an admission offer.
Most available scholarships to study in US each year have a common eligibility criteria: "applicants must have a firm offer of admission". Though the restrictions are lesser for scholarships available to study in UK.
Want to study in US on scholarship?
The first rule is; apply to a US university and receive an offer of admission. Then you become eligible for many scholarships that same academic year.
Look up entrance scholarships
There are various sources of scholarship to study abroad. While some scholarships are offered by government, others are offered by universities.
Almost all US universities offer scholarships to incoming international students. These scholarships are known as entrance scholarship.
But they don't always tell you these scholarships are available, even though they are open. That's why I'm showing you through this post.
Once you apply to study in the US, there's a great chance you're eligible for an entrance scholarship. Most universities in the United States provide these scholarships each year.
So once you apply, you can be sure there's a scholarship for you as a new international student. Some US universities call it admission scholarship.
And if you're a high academic achiever: you made excellent grades at high school (for undergraduate) or have a good bachelor's degree (for postgraduate study), then your chances are even higher.
Apply early
Can I say it plainer?
Scholarships are very competitive. Every scholarship is competitive. Prestigious scholarships are more competitive. And fully funded scholarships are competition personified.
You have a great chance of being awarded a scholarship when you apply early. Therefore, by percentage, your chances of getting a scholarship reduces the later you apply.
Once you see a scholarship you like, check if you're eligible. Gather the documents required, and submit an application at once. In fact, 85% of applicants who submit early applications for scholarships are awarded.
Don't wait till the deadline, apply for scholarships at once, provided you're eligible to apply.
Check your email for feedback
Most times, if not all the time, scholarship response are delivered by email. If you submitted an email while applying for a scholarship, then you should check your email from time to time to learn about the outcome.
Once a decision has been made on a scholarship, successful applicants are usually notified by email. Its only on rare occasion that they email those whose scholarship application has been unsuccessful.
So you're ready to apply for a scholarship now?
There are so many scholarship opportunities available on our site. Depending on where you chose to study, you'll find a scholarship right for you.
Below are links to available scholarships in various countries. While some scholarships are fully funded, others are partial scholarships.
Wrapping up
Find all the scholarships to USA in one place.
We understand that funding a university education is a big financial commitment. That's why we make effort to connect you will available scholarships. For us, connecting you to a scholarship is a commitment.
I hope you find as scholarship that's right for you this year. To help you, let me give you a quick recap of all we've been discussing so far.
So how can you get a scholarship to study in USA?
Have an offer of admission
Look up entrance scholarships
Apply early
Check your email for feedback
Hope you liked this blog? You may also want see how you can study in Canada, UK, Australia, and the USA without IELTS in 2022.
STAY AHEAD
Get our latest updates n your inbox: drop your email here. Follow Scholarship news on Facebook for the latest scholarships.
Got any question about studying on scholarship? Did I miss anything? Please leave a comment below.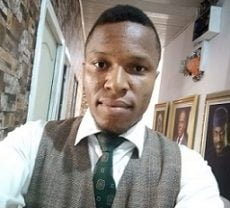 Maxwell Tega has a passion for showing people hope. He has nearly a decade experience helping people make key decisions on education and career. You can find him almost everywhere on this site, from answering admission and scholarship questions to creating tutorials. Connect with me on Facebook and Twitter.