Started in 2016, Schwarzman scholars is one of the most prestigious scholarships available to study in China for international students.
This scholarship is offered for international students to study at Tsinghua University, Beijing China.
Application for the 2022 Schwarzman scholars award is now open.  Find application details below.
What's on offer?
According to the provider, successful students selected as Schwarzman scholars will receive the following benefits on this scholarship:
Tuition Fees
Room and board
Travel to and from Beijing, China at the beginning and end of the academic year
An in-country study tour
Required course books and supplies
Health insurance
A stipend of $4,000 for personal expenses
Which program does the award cover?
The scholarship covers all areas of study.
Gonville Research scholarship in UK 2022 (Masters, PhD)
Who can apply?
To be eligible for a Schwarzman Scholars scholarship, you should normally meet the following requirement:
i. demonstrate extraordinary leadership skills.
ii.  have the ability to anticipate and act on trends.
iii.  have strong intellectual capacity.
iv.  have exemplary character.
List of cheapest universities in UK for masters degree (2022)
More specifically, the following eligibility shall apply to all applicants:
1. Have an undergraduate degree or its equivalent from a recognized university
If you are currently enrolled in an undergraduate degree program, you must be on track to successfully complete all degree requirements before August 1 of the Schwarzman Scholars enrolment year.
2. Age Requirement
You must be at least 18 but not yet 29 years of age as of August 1 of their Schwarzman Scholars enrolment year (for the current selection cycle, as of August 1, 2023).
3. English language proficiency
You must be proficient in English language, because all the teaching will be conducted in English. So if English is not your native language, then you're required to provide official English proficiency test scores along with your application.
But if you studied your undergraduate degree at an institution where the primary language of instruction was English for at least two years of your program, then you don't need to provide official English test scores. This also apply to applicants who studied Masters degree in English for two or more years.
You can use any of the official English test scores below to meet the requirement:
i. Test of English as a Foreign Language (TOEFL PBT) – Minimum score 600.
ii. Internet-based Test of English as a Foreign Language (TOEFL iBT) – Minimum score 100.
iii. International English Language Testing System (IELTS) – Minimum score 7.
British Council Great scholarship for masters at Kent UK 2022
How to apply
Application for Schwarzman Scholars scholarship commences on 13th April, 2022. According to the provider, the scholarship application process includes an online application and evaluation as well as in-person regional interview.
When's the deadline?
Application period: April 2022 – September 2022
Selections: November 2022
Classes start: August 2023
If you'd like additional information, please refer to their website.
Looking for a different scholarship?
STAY AHEAD
Receive the latest funding opportunities in your inbox: drop your email here. Follow Wesyc Edu Facebook and Twitter for the latest scholarships.
Have a question about this scholarship? Please leave a comment below.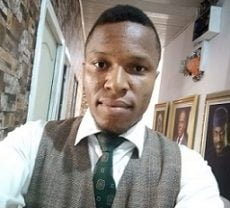 Maxwell Tega has a passion for showing people hope. He has nearly a decade experience helping people make key decisions on education and career. You can find him almost everywhere on this site, from answering admission and scholarship questions to creating tutorials. Connect with me on Facebook and Twitter.