Are you a disabled student looking to study in the UK on scholarship? Snowdon masters scholarship is specifically for you.
Applications for 2022/2023 Snowdon Masters Scholarship are now open. This award is available to study for a full-time masters at any UK university.
This scholarship is provided by the Snowdon Trust. The Trust provide sponsor disabled students to take higher education in the UK. The scholarship aims to supports national and international students to overcome barriers that arise from living with disability.
What's on offer?
The scholarship provide up to £30,000 of funding per successful student- with up to £15,000 available towards master's fees and a £15,000 p.a. allowance during study.
List of cheapest universities in UK for masters degree (2022)
Who can apply?
To be eligible for Snowdon scholarship, you must meet the following criteria:
1. be applying for a master's programme at a UK institution. Ensure that the master's course you apply for is one starting in the 2022/23 academic year.
2. You experience one or more of the following disabilities:
Physical impairment
Vision impairment/Blind
Hearing impairment/Deaf
Specific Learning Difficulty e.g. Dyslexia, Dyspraxia
Learning or intellectual disability
Neurodivergence
How about nationality?
This scholarship is open to applicants from any country.
GREAT scholarship at Bournemouth University UK 2022

British Council Great scholarship for masters at Kent UK 2022

SEGG masters scholarship in for international students UK 2022
How to apply for the scholarship
You can apply for this scholarship by filling the Microsoft word form below.
Apply now for the Snowdon scholarship 2022
When's the deadline?
Application for Snowdon scholarship closes on 1st April 2022. If you'd like additional information, please refer to their website.
Looking for a different scholarship?
STAY AHEAD
Receive information on the latest funding opportunities in your inbox: drop your email here. Follow Wesyc Edu Facebook and Twitter for the latest scholarships.
Have a question concerning this scholarship? Please leave a comment below.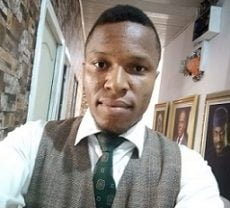 Maxwell Tega has a passion for showing people hope. He has nearly a decade experience helping people make key decisions on education and career. You can find him almost everywhere on this site, from answering admission and scholarship questions to creating tutorials. Connect with me on Facebook and Twitter.