Application is now open for a study abroad grant to move to Australia as an international student.
This grant is provided by the University of Southern Queensland (USQ), Australia. Its available for incoming first-year international students.
The students targeted by this award are those entering the university's study abroad programs starting in Semester 1 or Semester 2 2021, 2022 and 2023.
How much is this grant worth?
Each of this grant has a value of AUD $2000 per semester in accordance with the duration of the award. This scholarship will be paid as a reduction in your tuition fees.
SEE ALSO:

ACU scholarship in Australia for international students 2022

Memorial scholarship fund to study medical course in Australia 2022

UWA global excellence scholarship in Australia 2022 | steps to apply
Which programs does the scholarship cover?
Only study abroad programs are included in this scholarship.
Which Nationalities are eligible?
There are no restrictions on nationality. This President's scholarship is open to citizens and residents of all countries.
Who can apply?
To become eligible for this grant at University of Southern Queensland, you must:
1. be commencing or continuing your studies in the Study Abroad program (fee paying) at USQ in Semester 1 OR Semester 2 2021, 2022 and 2023
2. be studying on-campus at University of New South Wales. That means you should not be studying through distance learning.
3. be enrolled in a minimum of 3 study units for each semester in accordance with the duration of the grant awarded
4. be studying the Study Abroad (fee paying) program at University of Southern Queensland (not be studying Cross-institutional or Professional Development courses)
5. have not already been awarded 2 grants over 2 semesters.
SEE ALSO:

Fully funded scholarship in Australia for international students 2022

UCalgary scholarship to study undergraduate degree in Canada 2021

Application open for MPOWER scholarships in Canada and USA 2022
How to apply for the grant
You can apply for this scholarship by sending an application email to [email protected]
When is the deadline?
The closing date to apply for this study abroad grant to Australia is Friday 28 July 2023 at 5:00pm (AEST). You may refer to their website for more information.
STAY UP TO DATE
Get the latest scholarship announcements in your inbox: drop your email here. Follow Scholarship news on Facebook for the latest scholarships.
Got any question about this scholarship? Please leave a comment below.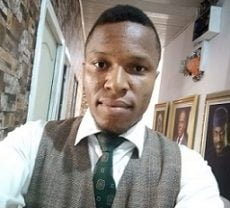 Maxwell Tega has a passion for showing people hope. He has nearly a decade experience helping people make key decisions on education and career. You can find him almost everywhere on this site, from answering admission and scholarship questions to creating tutorials. Connect with me on Facebook and Twitter.