Canada is one of the most popular country for international students. That explain why many international students chose to study in Canada each year.
I don't know the exact statistics, but from my personal experience, most students want to study in Canada.
In fact, seven in every ten international student I meet want to study in Canada. Your guess is as good as mine.
The quality of life in Canada. Impressive minimum wage. Great life expectancy. Access to quality medical services.
Those are all what makes studying in Canada attractive. That is, plus the opportunity to work in Canada after school.
Taking a higher education in Canada is a great way to acquire some of the best education you can get anywhere in the world.
You would experience an amazing student life.
See new places.
Experience rich wildlife diversity.
See innovative technology in-use and
Team up with great minds from different countries of the world.
On request by my passionate audience to write about studying in Canada and my experience with taking a diploma in Ottawa come this post.
It's purpose is to help international students understand the benefits of studying in the 4th top destination (after the US, Australia, and the UK) for international students – Canada.
Before we get started, I'd like to give you a heads up. The post contains a link to my eBook on getting a full scholarship.
If you purchase the eBook from me today, you will be able to get a scholarship and you'll study abroad. Then, I would earn, at no much cost to you. It's a win-win.
So let's get started. In my usual way, I'll put it in a frequently asked question format. Questions applicants often ask me. I'm sure you will find it helpful.
First, what are the benefits of studying in Canada?
There are numerous benefits of taking higher education in Canada. I will reveal the most important benefits peculiar to schooling in Canada I've experienced.
So why study in Canada?
You should have answers. I mean, there must be reasons you're all over studying in Canada.
That's the same reason you're reading this post.
1. Higher education in Canada is flexible and world class
There are 10 provinces and 3 territories in Canada. Each province controls their educational system, unlike in some countries where a federal agency controls higher education.
Just like JAMB oversee admission into higher institution in Nigeria.
So this makes their education system flexible with varying requirements. Although most basic entry requirements are the same throughout schools in Canada.
Also. many universities in Canada are world class, known for research. These universities and colleges have a reputation for training highly employable graduates.
Among other things, that could also explain why three Canadian universities are among the best 50 universities in the world. That is according to The Times 2020 World Universities Ranking.
2. Canada is a cool place to study and live
I can't say this more. Canada is a delightful place to live, study while having fun.
You will find a rich cultural display in parks and museums.
Meet highly-intellectual people.
Feel abundance of wildlife.
Enjoy native delicacies the Canadian way.
Find intercontinental restaurants with mouth-watering recipes, and
Explore languages. Oh, did I tell you English and French are official languages in Canada? So if you've been looking to learn more English or French, Canada is the place to be.
3. It's easier to work in Canada after taking higher education
Perhaps the most fascinating thing about studying in Canada.
It's quicker to work in Canada after school than other countries even if you school there. This is by far the lure of most international students wanting to study in Canada. They want to work in Canada.
So if you've been dreaming of working in Canada, study in Canada!
The authorities encourages international students to take up employment after school. That's why, there is an option to apply for a post graduate work permit once you finish school. That is, if you're interested in working in Canada.
The postgraduate work permit you qualifies you to work in Canada for up to 3 years.
Amazing. Isn't it? I'm sure you find it amazing.
More importantly, the work experience you gain using a postgraduate work permit will prove valuable. It can help you secure permanent residency in Canada if you like to stay further.
The path to working in Canada isn't so bleak if you study in Canada.
I want to study in Canada. Please tell me more
Want more? I'll give you.
You have so many questions popping in your mind already, I'm sure.
And as I mentioned before, I decided to make it easier for you by answering those questions you might have.
Can I study in Canada?
Yes
Provided you have interest of going to college or university in Canada, you can.
Can I study in Canada for free?
No.
There is no such thing as studying for free. Many applicants ask me that each day and my response is the same. You can't study in Canada for free.
Besides that, there is no where you study for free, particularly as an international student.
What is the language of instruction in Canadian schools?
English and French.
Canada has two official languages; English and French. And since there are different provinces, some province speak Francophone, particularly the Quebec province.
So you can learn in English or French.
Most of the universities and colleges in Canada take their programs in English. Although, there are few universities where courses are taught in French. Those schools are in Quebec province.
I want to study in Canada. How do I start?
First, what you need to do is to find a university or college of your choice in Canada. Schools in Canada require applicants to apply for admission.
That will enable you have an offer of a place on a course (full-time or part-time, degree or diploma). That's exactly what I did when I enrolled on a diploma course.
You might want to check out:
When can I start my application to study in Canada?
Please follow me carefully. Your chances of studying in Canada may depend on it.
Applications into Canadian colleges and universities usually start during the Fall semester. And, there are unique deadlines for applying to different universities.
So my best advice is that you check the key deadline of the university or college you want to attend. I can help you do that too if you request.
Also, deadline for applying to most Canadian universities is from November each year. And this is during the Winter semester. It continues till January of the following year.
Then application closes.
Admission offers (offer letters) are usually sent between January and May each year.
Do I need O'Level/A'Level to study in Canada?
Yes.
In fact it's a basic requirement. Once you finish senior high school or senior secondary school in your country, you become eligible to study in Canada.
But, your O'level/A'Level result or high school diploma must be good. The required credits vary by course and university.
Moreover, as an international applicant, you must have at least five credits at O'level. And then a minimum of 36 points at A'level for most schools.
For Nigerians, WAEC or NECO is your o'level result. So having either of them qualifies you to study in Canada.
And for Motswana, BGCSE is your O'level. Same apply to other countries.
However, depending on the course you want to study, the entry requirement may vary.
There are also different entry requirements depending on how you want to study. Because, you can study for a full time-time degree course or part-time. There are also diploma course, plus short courses too.
You might even want to study through distance learning.
Therefore, the entry requirement is not entirely the same.
When do I need to apply to study in Canada?
Application into Canadian universities usually start in the Fall semester. That is, from September each year, application for admission opens and closes in January the following year.
Some universities have early deadlines so you need to check with the university you're applying to for key deadlines.
Generally, you will need to apply to a Canadian university, latest January ending if you want to start your studies in September.
Because, the admission process into Canadian universities usually take between 4 – 9 months.
That's why its good to start an application early if you want to study in Canada.
Am I required to pay tuition fees before studying in Canada?
Yes.
You will need to pay your tuition fees as an incoming international student, Otherwise, your registration will not be complete.
Most universities require international students to pay at least 50% of their tuition on enrollment. That is, once you have an offer of a place on a course. Particularly a full-time degree course.
So when planning to attend a university or college in Canada, you should keep an eye on funding your studies.
Would I be able to get a scholarship to help with funding?
Yes.
Depending on your university, you could get funding in form of a scholarship or study grant or student loan.
Scholarship may cover tuition fees only, books, or other basic expenses.
Also, you would be allowed to defer your tuition fee payment. That is only if you are a government-sponsored student but your fees haven't been paid by the government.
Perhaps the most comforting thing about studying in Canada. The abundance of funding opportunities.
International scholarships are not hard to come by, if you you want to study in Canada.
The Canadian government, and government of other countries (including yours) sponsor students to study in Canada annually. That includes leading organizations around the world.
Do I need a student visa to study in Canada?
Yes.
As an international student, you need a study permit to study in Canada.
But how do you get a study permit?
Simple! Be accepted by a Canadian college or university. That is, hold an offer of a place (admission) at a Canadian school.
Thereafter, you'll be given an acceptance letter, which will enable you get a study permit.
Not so hard is it? It's all about knowing what to do and doing it. I'm delighted you're knowing already.
Can I work while studying in Canada?
Yes.
It's possible to work while studying in Canada if you intend doing that.
There are flexible jobs reserved for students, particularly international students. Since most students who work while schooling are international students.
And, you won't need a work permit to do a part-time work in Canada as a student.
Most people I met working in Canada as a student had no work permit. Though, it's part-time work and the number of hours you can work is limited.
Provided you have a student permit, you can work while studying in Canada. That could afford you some extra cash to support yourself in Canada.
Just so you know, you can't take up full employment in Canada with a study permit. This is to say study permit only gives you access to small jobs that help you support yourself in school.
Bear in mind that you won't be allowed to work until you start your course. So even if you arrive in Canada on a study permit, you won't be able to work immediately, particularly on-campus.
Though you may be able to work off-campus.
That's why you will no longer be permitted to work once you finish your course.
The great part about working while studying in Canada is that you can own your own private business on campus. So if business is your thing, running a small business inside the school campus is not beyond you.
Another thing that will help you get benefits while working is to get Social Insurance Number (SIN). It's given by the government of Canada, so you can apply for it if you meet certain requirements.
Studying in Canada only got better.
It's good enough, I guess. Let me know in the comments later.
Can I work in Canada after school?
Yes.
You can work in Canada when you complete your course, though that will be temporary. And you'll need a work permit too.
Moreover, you can get permanent residency in Canada. It's much easier compared to other countries.
All you need do is get a post-graduation work permit or other type of work permit after school.
And the experience you get while working temporarily can help you get permanent residency in Canada.
What is the cost of studying in Canada?
There is no specific cost to study in Canada. Because, the amount of money you would need will depend on the city and school you attend.
Also your type of degree; either at undergraduate, masters or doctoral. The cost for studying for these degrees vary greatly. So the cost of a master's in Canada or doctoral degree is not the same.
And living costs vary across major cities in Canada. From Toronto to Quebec, Ontario to Ottawa. The standard of living isn't the same, although most cities in Canada are students-friendly.
I can say that for Toronto cause that's where I did my diploma course.
A greater part of the living cost will go toward accommodation and transport within the city. Because food is accessible and very affordable in Canada.
So when it comes to accommodation, the city you chose to study matters a lot.
Studying in Canada is a great way to get a sound education is almost any discipline.
Among other things, it helps you attend top universities, and open you to many scholarship opportunities. After all, Canadian degrees and diplomas are highly respected in labor markets.
So if you're looking up taking higher education in Canada, the choice can't be greater.
I hope you enjoyed this post? Please share it on social media using the social icons below. It will help other people in need of this information see it. I appreciate you very much.
If you'd like to connect with other international students, join the Scholarships in Canada Facebook group. More importantly, you'll be getting scholarship updates.
Feel free to reach out in the comments. I'm happy to have a relationship with you. I love my audience!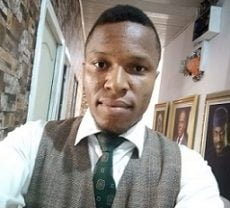 Maxwell Tega has a passion for showing people hope. He has nearly a decade experience helping people make key decisions on education and career. You can find him almost everywhere on this site, from answering admission and scholarship questions to creating tutorials. Connect with me on Facebook and Twitter.