Nutrition and Dietetics is an interesting course. You will learn many new things, especially as intake of food and nutrients relates to health.
Studying Nutrition and Dietetics gives you access to many career options. There is abundance of opportunities for graduates of Nutrition and Dietetics. Depending on your long-term interests, you will move in the direction of a career suitable for you.
As a graduate of Nutrition and Dietetics myself, I've gained new insight on the relationship between food (diet) and health.
I wrote a blog on job opportunities for graduates of Nutrition and Dietetics. In it you will find where to seek employment and get a picture of what the future holds as a Nutritionist and/or Dietitian.
But to give you an insight into what to expect in school, I wrote this blog. It contains everything you need to know about studying Nutrition and Dietetics.
You can call it my A-Z guide to study Nutrition and Dietetics.
1. It's a stressful course
Nothing of value is easy. You can find it easy, but it's generally not easy. Nutrition and Dietetics fits this description.
Once you have been given admission into Nutrition and Dietetics, welcome to a new world of stress. In fact, expect plenty of it.
Though, its all going to be good at the end because its for your training to become a professional Nutritionist or Dietitian.
From course work to plenty of practical. From field work to industrial attachment. From seminar to project. From hospital practice to internship.
2. It's a four years course at university
One of the questions aspirants often ask is; how many years does it take to study Nutrition and Dietetics at university? Well, you got the answer now.
Though you can also study Nutrition and Dietetics at a polytechnic or any of the approved colleges of health technology in Nigeria.
Nutrition and Dietetics is a four years course at university. Year one involves studying basic sciences like Mathematics, Physics, Chemistry, Biology, Sociology, Psychology, French and general courses (GSS or GST).
200 level involves taking courses in Anatomy, Physiology, Biochemistry, Management, Nutrition and Dietetics.
By 300 level, you're now fully in Nutrition and Dietetics. Here, you take Nutrition and Dietetics course all through first semester.
While second semester is for six-months Industrial Attachment (IT). 3 months at an hospital, and 3 months at a hotel, preferably 5-star hotel.
And throughout final year, its all Nutrition and Dietetics courses with many of practice.
3. It's not about cooking
One misconception about nutrition and dietetics many people have prior to entering school is that its about cooking. This is not true.
Moreover, all through my stay in school, I did only three courses related to cooking. One in 200 second semester and two in 300 level first semester.
This food preparation knowledge is needed especially for the sake of supervising basic ingredients used for cooking and ensuring food safety.
So what is Nutrition and Dietetics about?
Just as a medical doctor treats a patient by prescribing drugs at the end of a medical screening, a Dietitian prescribes food at the end of a Nutrition Assessment.
Simply put, a Dietitian is a doctor of food. Food provide nutrients the body needs to respond to treatment and recover fast by strengthening the body's immune system against infection and diseases causing illness.
This go to reduce the amount of time a patient stays in the hospital.
As simple as that seem, the detailed work of a Dietitian is more complex than that. Depending on a medical condition, there's what to eat, in what proportions to eat, the amount of nutrients needed.
A Dietitian helps plan the right nutrition for you, whether in an ill state or simply to promote good health.
4. You will go on hospital posting
As part of the curriculum for Human Nutrition and Dietetics, you will be proceeding on hospital posting at some point during your course.
My colleagues and I did hospital posting at General Hospital, Calabar during second semester of final year. Mondays and Fridays, 7am – 11 am. In fact, its one of the final year courses.
Here, you will learn the practice of Nutrition and Dietetics in hospital setting. Studying patients' folder, attending to patients, going on ward rounds, offering health talks at out-patient clinics, giving nutrition counselling to in-patients are some of the activities during hospital posting.
5. You will complete a research project
A project is one of the dominant parts of most undergraduate programs. Nutrition and Dietetics is not left out.
During your undergraduate study, you will do a research project in final year. Though this can be stressful, its enlightening. Depending on your project topic, you will discover advances in your area of specialization.
The project is something you can avoid. In fact its a requirement for the award of a Bachelor's degree in Nutrition and Dietetics.
Send me a whatsapp message; 08179683487 if you need help or guidance with your Nutrition and Dietetics project.
6. You will go on one year internship
As the name implies, Nutrition and Dietetics is a two-faced discipline. Though they are intertwined.
So after school, you either wind up becoming a Nutritionist or Registered Dietitian Nutritionist (RDN). Both are similar but they are different professionals with varying work roles.
While a Registered Dietitian Nutritionist mainly work in hospital setting, a Nutritionist often follow a career path in food manufacturing companies, food and drug agencies and other multinationals.
Depending on your long term interest, you may need to proceed on a mandatory one-year internship at any of the approved hospitals for Nutrition and Dietetics internship.
To become a Registered Dietitian Nutritionist, a one-year internship is a must. You can do your internship before you go for NYSC or after completing your service.
7. You will need plenty of finance
Studying Nutrition and Dietetics requires a lot of finance. From course materials to practical, your pocket will bleed frequently throughout your course.
Besides, you'll be required to take many external courses. These courses come with their own financial burden.
At 300 level you proceed on Industrial Training Attachment (IT).
Depending on where you choose to do your IT (hospital and hotel), you need to arrange for accommodation and living expenses.
Moreover, research project is another thing that take a lot of money. For my project on grains and nutrition, I spent over eighty thousand naira.
Yours may be higher or lower depending on your topic. At least you know now what to expect.
All of these expenses is aside your tuition, course fees, department/faculty/college charges which are all basic.
Preparing your finance is essential to making sure you succeed at school.
In a nutshell, here are seven things you should know about studying Nutrition and Dietetics
1. It's a stressful course
2. Its a four (4) years course at university
3. You will go on hospital posting
4. You will complete a research project
5. You will go on one (1) year internship
6. Its not about cooking
7. You will need plenty of finance
Wrapping up
Studying Nutrition and Dietetics is a great way to contribute your quota in the allied medical profession.
Basically, you need to understand nutrients, food sources of those nutrients, various organs of the body and the nutrients they need, plus good communication skills.
You need to be flexible as well because there's really no general rule for every patient/client. With a degree in Nutrition, you have so many career options.
Hope you liked this blog? You may also want to see the list of universities to study Nutrition and Dietetics in Nigeria.
STAY UP TO DATE
Get the latest scholarship updates and internship announcements by leaving your email. You can also like our Facebook page.
You might also be interested in: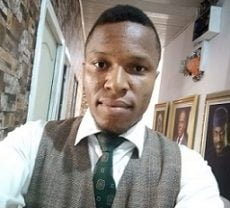 Maxwell Tega has a passion for showing people hope. He has nearly a decade experience helping people make key decisions on education and career. You can find him almost everywhere on this site, from answering admission and scholarship questions to creating tutorials. Connect with me on Facebook and Twitter.