Application is now open for 2022 TAQA international scholarship to study for a master's degree in UK.
This scholarship is provided by Qalaa Holdings Foundation to study for a master's degree in the field of renewable energy at Cranfield University, UK.
How much is this scholarship worth?
TAQA international scholarship covers both tuition fees and living expenses.
SEE ALSO:

IES scholarship for MSc health discipline in UK 2022

Postgraduate merit scholarships at Southampton UK 2022 (yearly)

FfWG grants, bursary & international fellowship in UK for graduates 2022
Which Nationalities are eligible?
This scholarship is open to international students.
Who can apply?
To be eligible for this scholarship you must meet the following criteria:
1. Be under 35 years old.
2. Be an Egyptian national and residing in Egypt.
3. Have a minimum of two years of post-graduation work experience.
4. Be planning to pursue your studies at Cranfield University UK.
5. Have been offered admission into Renewable Energy at Cranfield University.
6. Be proficient in English.
7. Have a genuine financial need.
8. Not be a beneficiary of any other partial scholarship or grants (with exception to waivers from Cranfield University).
9. Upon completion of your study, be committed to return to work in Egypt for a minimum of two years.
NOTE: Your involvement in activities of civic, public or international affairs (NGOs, volunteer work etc) will be an advantage.
SEE ALSO:

Masters scholarships in UK 2022 | Study for masters in UK fully funded
How to apply for the scholarship
The award providers accept scholarship application every year. Apply through TAQA international scholarship page below.
When is the deadline?
The closing date to apply for the scholarship is April 15th each year. Please see their website for additional information and how to apply.
STAY UP TO DATE
Get the latest scholarship updates and announcements by leaving your email. Follow Scholarship news on Facebook for the latest scholarships.
Got questions? Please leave a comment below.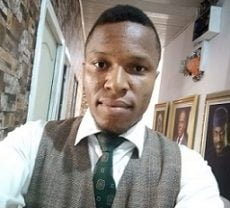 Maxwell is a Dietitian with passion for showing people hope. With nearly a decade experience helping people make key decisions on education and career, you can find him almost everywhere on this site. From answering admission and scholarship questions to creating tutorials and helping others live their best lives though nutrition. Connect with me on Twitter.