Application has commenced for the 2022 TOEFL New Scholars Award. This scholarship is offered every year to eligible scholars.
The scholarship is awarded in order to recognize a recent graduate in the field of foreign- or second-language.
How much is this scholarship worth?
The scholarship amount is $2,000 and a commemorative plaque.
SEE ALSO:

British Council India scholarship for masters in UK 2022 | how to apply

Application now open for 2022 CMF postgraduate scholarship | fully funded

TAQA international scholarship for masters in UK 2022 (yearly)
Which Nationalities are eligible?
The scholarship is open to citizens and residents of all countries.
Who can apply?
To be eligible for the scholarship, you must:
be working in the area of second- or foreign-language assessment;
have graduated with a doctorate in the previous 7 years.
SEE ALSO:

BIF PhD fellowships abroad for international scholars (open each year)

Ontario Trillium scholarship for PhD studies in Canada 2022

Gates Cambridge scholarship in UK for postgraduate 2022 | how to apply
How to apply for the scholarship
A complete application for TOEFL New Scholars Award must include the following:
i. a completed application form (PDF)
ii. a letter of nomination describing your contributions to the field of foreign- or second-language assessment.
iii. a letter of recommendation by a referee who is familiar with your work and who is affiliated with an institution other than yours.
iv. your current curriculum vitae (CV), including doctoral graduation dates.
v. up to 5 examples of your work (e.g., an article from a scholarly journal, an original test, computer-delivered instructional materials) that provide a basis for evaluating the claim to distinction.
Note: Self-nomination is allowed when providing a letter of nomination.
A complete application must be submitted by email to [email protected] using "TOEFL Essentials New Scholar Award Application" as the subject.
When is the deadline?
The closing date to apply is October 15, 2021 (11:59 p.m. ET). You may refer to their website for additional information.
STAY UP TO DATE
Get the latest scholarship updates and announcements by leaving your email. Follow Scholarship news on Facebook for the latest scholarships.
Got questions? Please leave a comment below.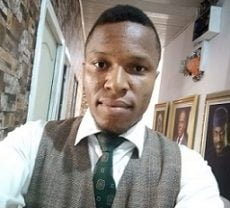 Maxwell Tega has a passion for showing people hope. He has nearly a decade experience helping people make key decisions on education and career. You can find him almost everywhere on this site, from answering admission and scholarship questions to creating tutorials. Connect with me on Facebook and Twitter.