Want to study in UK but searching for information about UK universities tuition fee deposit? This page have all the information you have been looking for.
A tuition fee deposit is seen by most UK universities as a way of committing yourself to study there. Because once you can pay your tuition fee deposit, it means you really want to study there and will eventually pay your complete tuition fee.
So paying your tuition fee deposit sort of helps you secure your admission. That's one of the reasons it's often referred to as 'conditional admission'. Because there are some conditions you might not have met yet.
Moreover, tuition fee deposit is not the tuition fee as a whole, it's just part of it. Most UK schools require you to pay this deposit before giving you a Confirmation of Acceptance of Studies (CAS).
And without the CAS, you can't apply for study visa to UK. So you see how it is.
So assuming your tuition fee is £1,000, and the university tuition fee deposit is £300. You'll be required to pay the deposit first, then you'll be issued a CAS. Then you apply for UK student visa with it.
On arrival in the UK, then you pay the balance of £700 to complete your tuition fee.
I hope the simple illustration helps you better understand what tuition fee deposit is now.
But then, just as tuition fee vary across different UK universities, tuition fee deposit also vary. And this can be one of the factors that determine the school you opt to study, based on your budget.
If you're going to the UK for a master's degree, I encourage you to check out the list of cheapest universities in UK for masters degree because you will find it helpful.
So below are UK universities tuition fee deposit for full-time courses.
1. University of Leeds > £1,500
2. Staffordshire University > £3,500
3. Coventry University > £4,000
I'm updating this page regularly as I research the tuition fee deposit of other UK universities.
Nevertheless, you should check with your prospective university for tuition fee deposit in case of timely changes which may not reflect here.
Hope you found this information helpful?
STAY AHEAD
Receive the latest scholarship opportunities in your inbox: drop your email here. Follow Wesyc Edu Facebook and Twitter.
Have a question about studying in UK? Please leave a comment below.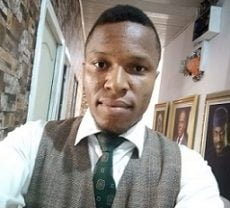 Maxwell Tega has a passion for showing people hope. He has nearly a decade experience helping people make key decisions on education and career. You can find him almost everywhere on this site, from answering admission and scholarship questions to creating tutorials. Connect with me on Facebook and Twitter.