Planning to study for a master's degree at University of Liverpool? That's a great plan. But understanding the finance you'll need is also great. This is why I have compiled Liverpool master's tuition fee for all courses.
Studying at University of Liverpool, UK is also a great way to learn with like minds from various countries.
When planning to study abroad, there are a variety of things to begin putting together. One major part of that plan is finance. Because without sufficient finance, your study abroad dream may end halfway.
In most cases, you may not even be offered admission into Liverpool if you have not provided evidence that you have the finance to pay for your tuition.
To avoid getting into that situation, its important for you to know the amount of money you will need for tuition and other costs, even before applying for your master's degree.
Though I previously mentioned the cheapest universities in UK for masters, there was still a need for this post about Liverpool because tuition fees in the UK vary by school and course of study.
And that's why I wrote this blog as a way of providing you vital information regarding tuition fees for masters at University of Liverpool UK.
I hope you find it helpful.
Below is University of Liverpool masters degree tuition fees for international students (2022/2023 academic year).
A. Faculty of Science and Engineering
Department of Computer Science
1. MSc Advanced Computer Science > £25,050
2. MSc Theoretical Computer Science > £25,050
3. MSc Big Data and High Performance Computing > £25,050
4. MSc Computer Science > £25,050
5. MSc Data Science and Artificial Intelligence > £25,050
B. School of Environmental Sciences
Department of Geography and Planning
1. MA Contemporary Geography (Research Method > £20,000
2. MSc Environment and Climate Change > £23,000
3. MSc Environmental Sciences > £24,000
4. MSc Geographic Data Science > £20,350
5. MSc Environmental Assessment and Management > £20,350
C. Faculty of Health and Life Sciences
Department of Health Sciences
1. MSc Advanced Practice in Health Care > £23,200
2. MSc Cancer Care £20,500
3. MSc Diagnostic Radiology (Pre-registration) > £24,200
4. MSc Mental Health Nursing (Pre-registration) > £24,200
5. MSc Nursing > £23,200
6. MSc Occupational Therapy (Pre-registration) > £24,200
7. MSc Physiotherapy £24,200
Department of Life Sciences
1. MSc Advanced Biological Science > £23,550
2. MSc Bioinformatics > £23,550
3. MSc Biotechnology > £23,550
4. MSc Cancer Biology and Therapy > £23,550
5. MSc Infection and Immunity > £23,550
6. Sustainable Food Systems > £23,550
I'm working to update this list regularly as I research the fees of other Liverpool masters courses. However, this information is not final as the University of Liverpool may change or adjust their tuition fee amount without notice.
So you should consult the tuition fees on the course page when applying for a masters course.
I hope you found this information helpful? You may also like to see the list of public universities in the UK.
STAY AHEAD
Receive the latest funding opportunities in your inbox: drop your email here. Follow Wesyc Edu Facebook and Twitter for the latest scholarships.
Have a question about this scholarship? Please leave a comment below.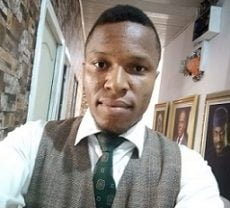 Maxwell Tega has a passion for showing people hope. He has nearly a decade experience helping people make key decisions on education and career. You can find him almost everywhere on this site, from answering admission and scholarship questions to creating tutorials. Connect with me on Facebook and Twitter.