You want information on universities offering Medical Laboratory Science (MLS) in Nigeria?
Here you have it.
In fact, it's the best thing to do, especially seeing you want to study Medical Laboratory Science.
This is because, it will not only help you decide on a university to study this dream course of yours, it will also enable you study at a university where Medical Laboratory Science is accredited.
More importantly, it will determine where you study as a university in your state might not have MLS.
Surprised?
Not all schools in Nigeria are accredited to offer Medical Laboratory Science.
And so, I will show you the universities accredited by the National Universities Commission (NUC) and Medical Laboratory Council of Nigeria (MLSCN) in this post.
Just so you know, the MLSCN is the body responsible for regulating the Medical Laboratory Science profession.
Medical Laboratory Science is a great course to study. That's why you want to get enrolled.
In fact, it's one of the courses in Nigeria with a great chance for employment and self-employment.
Right? I agree with you, considering the low amount of job opportunities in Nigeria.
Though one can't be so sure of job placements in this country, though some fields of study present a greater chance. One like Medical Laboratory Science.
But then, you need to start and finish first.
List of Universities offering Medical Laboratory Science in Nigeria
For this reason, you'll find below the full list of universities approved and fully accredited to offer Medical Lab. Science in Nigeria.
To make this easier, I'll segment the universities so you'll be able to reach a decision quicker.
Federal universities offering Medical Lab Science
1. University of Calabar, Calabar (UNICAL).
2. University of Nigeria, Enugu Campus (UNN).
3. University of Lagos, Akoka (UNILAG).
4. Nnamdi Azikiwe University, Nnewi Campus (UNIZIK).
5. Bayero University, Kano (BUK).
6. University of Benin, Ugbowo (UNIBEN).
7. University of Maiduguri, Maiduguri (UNIMAID).
8. University of Jos, Jos (UNIJOS).
9. Usmanu Danfodiyo University, Sokoto (UDUSOK).
10. University of Ibadan, Ibadan (UI).
11. Federal University Oye-Ekiti (FUOYE)
12. Federal University Lafia (FULAFIA)
13. Ahmadu Bello University Zaria (ABU)
List of federal universities in Nigeria and their school fees (2022)
State universities offering Medical Lab Science
1. Kwara State University, Malete (KWASU).
2. Rivers State University, Portharcourt (RSU).
3. Enugu State University of Science and Technology, Agbani (ESUT).
4. Edo University, Iyamho.
5. Niger Delta University, Amassoma, Bayelsa state (NDU).
6. Ladoke Akintola Univesity, Ogbomoso, Oyo state (LAUTECH).
7. Imo State University, Owerri (IMSU)
8. Ambrose Alli University, Ekpoma, Edo state (AAU)
9. Abia State University, Uturu (ABSU)
10. Ebonyi State University, Abakaliki (EBSU)
11. Kaduna State University (KASU)
12. Osun State University, Osogbo (UNIOSUN)
13. Taraba State University, Jalingo (TSU)
Current school fees of all state universities in Nigeria (2021)

What you should know about campus life | university, poly, college
Private universities offering Medical Lab Science
19. Madonna University, Elele, Rivers state
20. Igbenedion University, Okada, Edo state
21. Babcok University, Ilisan-Remo, Ogun state
22. Lead City University, Ibadan
23. Afe Babalola University, Ado-ekiti
24. Achievers University, Owo, Ondo state
25. PAMO University of Medical Sciences, Portharcourt
26. Al-Hikmah University, Ilorin
List of private universities in Nigeria and their school fees
Now you're aware of the universities you can study Medical Lab. Science in Nigeria. Be aware also that those universities have different quota for admission.
By this I mean different number of students they're able to admit or graduate as approved by the NUC or MLSCN.
You already know as well that Medical Lab. Science is a medical course, just as with other medical-related courses out there.
Whatever the case, the most important thing is, you'll be able to study your dream course this year.
I hope you like this post?
Please share it on social media so that fellow students may get to see it too. I appreciate you.
If you'd like to reach out or ask a question, please leave a comment below this post.
Hope you liked this blog? You may also want to see the List of approved hospitals for Medical Lab Science internship 2021.
STAY UP TO DATE
Get the latest school announcements in your inbox: drop your email here. Follow Wesyc on Facebook and Twitter for the latest scholarships.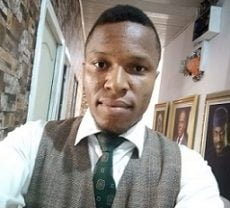 Maxwell Tega has a passion for showing people hope. He has nearly a decade experience helping people make key decisions on education and career. You can find him almost everywhere on this site, from answering admission and scholarship questions to creating tutorials. Connect with me on Facebook and Twitter.