Do you aspirations of studying Physiotherapy? It's a noble aspiration.
As noble as it is, every journey begin with a step. In this case, the step is entering school to study Physiotherapy.
So my job here today is a simple one – to show you the universities where you can study Physiotherapy in Nigeria.
But before I do that, let me give you a brief insight into what this course is about.
First, be aware that professionals of Physiotherapy are called Physiotherapist. Because I'll be using that term a lot in this guide.
Physiotherapy as a profession involves helping people recover from illness. Physiotherapists do this through physical means, like physical exercise.
That is why Physiotherapy is also known as Medical Rehabilitation. So the process of helping patients recover from illness fast (rehabilitation) through physical activity is what physiotherapy is all about.
I hope it was clear enough.
So now, in your journey to become a Physiotherapist or Medical Rehabilitation expert, you're seeking to know the Nigerian universities that offer this course. In fact, that's why you're reading this blog now.
The great part is, my primary objective is showing you those schools where you can study physiotherapy. So we will both win.
So let's get started..
Let me quickly add for your personal consumption that physiotherapy is one of the most lucrative professions in Nigeria. Jobs abound for graduates of physiotherapy, both in the hospital and private practice.
At the end of the day, the choice is yours – whether to work in an hospital, or run your own rehabilitation centre.
Below are universities offering Physiotherapy in Nigeria.
Federal universities offering Physiotherapy in Nigeria
As I mentioned earlier, Physiotherapy is also called Medical Rehabilitation. And to ensure you don't get confused when you're filling jamb form, I'll specify the universities that offer it as Medical Rehabilitation.
1. University of Ibadan (UI)
2. Nnamdi Azikiwe University, Awka (Medical Rehabilitation)
3. Usmanu Danfodio University, Sokoto (UDUSOK)
4. University of Uyo (UNIUYO)
5. University of Nigeria, Nsukka (Medical Rehabilitation)
6. University of Lagos (UNILAG)
7. University of Ilorin (UNILORIN)
8. Alex Ekwueme Federal University Ndufu-Alike (AE-FUNAI)
State universities offering Physiotherapy in Nigeria
1. Kaduna State University
2. Yobe State University, Damaturu
3. Zamfara State University, Talata Mafara
4. Bayelsa Medical University
At this time, those are the universities where you can study Physiotherapy or Medical Rehabilitation. I hope it serves as a guide to you.
Meanwhile, I continually update this page as more universities get approval to offer the course. However, my earnest wish is that you enter school this year to study your dream course.
STAY AHEAD
Get the latest school updates in your inbox: drop your email here. Follow Wesyc Edu on Facebook and Twitter for the latest scholarships.
And if you have any question regarding studying Physiotherapy, you can share by leaving a comment below.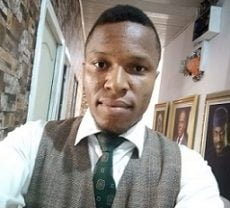 Maxwell Tega has a passion for showing people hope. He has nearly a decade experience helping people make key decisions on education and career. You can find him almost everywhere on this site, from answering admission and scholarship questions to creating tutorials. Connect with me on Facebook and Twitter.