Many Nigerians, without proper knowledge, accept the myth that polytechnic graduates are inferior to university graduates. This is owing to a backward mentality and few other arguable factors.
All of these has led to the increasing discrimination of polytechnic students and graduates alike.
As one who finished from Delta State Polytechnic, Ozoro in 2016 and currently in final year at university, I have witnessed the unique differences between polytechnic education and university education.
The age-long dichotomy between university and polytechnic graduates in the country doesn't seem to be fading.
Because of that, it's important to clear a misconception that has eaten deep into our mindsets for years. The society seem to think that polytechnic education is worthless and inferior to university education.
Many people think polytechnic education is inferior because a student does not need an impressive O'level or UTME score to gain entry into a polytechnic, unlike the university which require high scores due to intense competition for limited admission space. 
Polytechnic education vs University education
In the first instance, comparing the importance of a polytechnic education and university education is like comparing the importance of the sun and the moon. Apparently, it sounds absurd, and only an infant would want to do such. While we can't compare both educational institutions, we can discuss them.  
You might also want to check out: Job opportunities for graduates of Human Nutrition and Dietetics
Like a coin with two sides, polytechnic and university offer different types of education, and none is better than the other.  According to educators, university education is a learning process designed to equip students with theoretical understanding and proficiency in their desired disciplines. On the other hand, polytechnic education places emphasis on practical training as well as technical know-how. 
From the definitions, one can clearly decipher that while university education delivers academic and research competence, polytechnic education is set up for technical skills with a practical-oriented curriculum contrary to the theory-based approach in universities, making it evident that both categories were designed to cater for the educational needs of Nigerian students, which would be valuable tools for promoting economic prosperity.
But sadly, over the years, polytechnic education has become debilitated, much thanks to the Nigerian misconception that polytechnic education is inferior. This is also one of the reasons many Nigerian students are studying abroad, among other reasons.
Not only that, it has also been starved of adequate funding by past and present governments, leading to deterioration of learning facilities, infrastructures, and man-power. Statistics reveal that it is also getting little or no interest from parents and secondary school graduates, who disdainfully see it as worthless, time-wasting and inferior to university education. 
Universities alone won't work
Polytechnic education is naturally designed to equip graduates with technical skills needed for self-employment and job creation.  Thus, one of the many consequences of neglecting polytechnic education is the booming number of unemployable and unemployed university graduates competing for the limited white-collar jobs. 
To heighten Nigeria's technological development, there has to be a push for secondary school graduates to plunge into skilled and technical education, rather than academic professions.
Both universities and polytechnics are valuable components of higher education; however, polytechnics are "more applied" in a short period.
It's all a matter of different perspectives as Wayne Dyner once said: "If you change the way you look at things, the things you look at change."
We must understand that universities alone cannot take the nation to greater heights. We need more than just doctors, pharmacists, lawyers or professors. What we need is a reconstruction of our mindsets, else we might not achieve many things we would love to achieve as a nation.
If as a Nigerian university graduate, you perceive polytechnic education as inferior to university education, you must think about the demigod "Albert Einstein, " and if you don't know this world's most renowned physicist, you must have been living under a rock. Einstein, who is one of the most influential personalities that has ever lived, graduated with a diploma in mathematics and physics from the Zurich Polytechnic, which was later dubbed as Swiss Federal Institute of Technology Zurich.
I have good news for any polytechnic student or graduate who might feel that they are worthless when compared to their university counterparts. That news is; RISE ON! Your education fortifies you in all areas. Pursue excellence and success will follow you. Be proud of your achievements, take the dive and enjoy your amazing career. 
Therefore as much as it is good to attend a university and earn a degree, it isn't any less to attend a polytechnic and earn a diploma.
Conclusively, university and polytechnic are both best!
So if you are going to a polytechnic, keep your heads high as much as you would if you are attending a university. For university students, keep moving!
I hope you liked this article? Reach out by leaving a comment. I'd be glad to have your thoughts too.
And since you like it, please share it with your friends on social media using the share icons.
You might also like: All federal universities in Nigeria and their school fees (2021)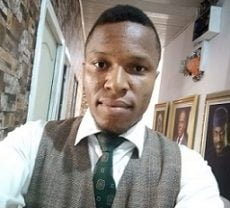 Maxwell Tega has a passion for showing people hope. He has nearly a decade experience helping people make key decisions on education and career. You can find him almost everywhere on this site, from answering admission and scholarship questions to creating tutorials. Connect with me on Facebook and Twitter.