When planning to take your masters, one of the first things you do is research your prospective university if they offer your desired course. That is why this page provide information about University of Liverpool Postgraduate (Masters) courses.
The University of Liverpool is one of the most prestigious universities in the UK. And the uni's graduate school is one of the leading schools for postgraduate study in the UK.
Each year, the graduate school welcomes international students from various countries to University of Liverpool's postgraduate courses.
What more? The university has a variety of courses you can choose from, depending on your area of specialty.
By the way, you can also check out our post profiling the List of cheapest universities in UK for masters degree (2022) as well as University of Liverpool's master's tuition fees for international students.
Below are University of Liverpool Master's degree courses.
A. Faculty of Health and Life Sciences
Health Sciences
1. MSc Advances Practice in Healthcare
2. MSc Cancer Care
3. MSc Diagnostic Radiology
4. MSc Mental Health Nursing
5. MSc Nursing
6. MSc Occupational Therapy
7. MSc Physiotherapy
Life Sciences
1. MSc Advanced Biological Science
2. MSc Bioinformatics
3. MSc Biotechnology
4. MSc Cancer Biology and Therapy
5. MSc Infection and Immunity
6. MSc Sustainable Food Systems
Medicine
1. MSc Clinical Ophthalmology and Vision Science
2. MSc Global Healthcare Ethics
3. Master of Public Health
4. MSc/PGCert/PGDip Oral Maxillofacial Surgery
5. MSc Palliative and End of Life Care
Psychology
1. MSc Investigative and Forensic Psychology
2. MSc (conversion) Psychology
3. MSc Research Methods in Psychology
Health Data Science
1. MSc/PGCert/PGDip Health Data Science
Dentistry
1. DDSc Endodontics
2. DDSc Orthodontics
Veterinary Science
1. Bovine Reproduction (part-time)
Institute of Ageing and Chronic Disease
1. MRes Clinical Sciences
Institute of Integrated Biology
1. MRes Advanced Biological Sciences
Institute of Traditional Medicine
1. MRes Biomedical Sciences and Translational Medicine
Faculty of Humanities and Social Sciences
Architecture
1. MA Architecture
2. MSc Climate Resilience and Environmental Sustainability
3. MSc Building Information Modelling
4. MA Sustainable Heritage Management
Communication and Media
1. MRes Communication and Media
2. MSc Data Science and Communication
3. MA Media, Culture, and Everyday Life
4. MA Media, Data and Society
5. MA Media and Politics
6. MA Screen Studies
7. MSc Strategic Communication
Please bear in mind this page is regularly update, endeavour to refresh at times.
Hope you found this information helpful?
STAY AHEAD
Receive the latest scholarship opportunities in your inbox: drop your email here. Follow Wesyc Edu Facebook and Twitter.
Have a question about studying in UK? Please leave a comment below.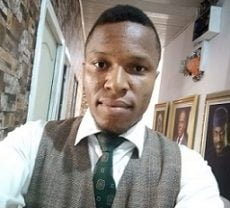 Maxwell Tega has a passion for showing people hope. He has nearly a decade experience helping people make key decisions on education and career. You can find him almost everywhere on this site, from answering admission and scholarship questions to creating tutorials. Connect with me on Facebook and Twitter.