Have you been searching for a scholarship to study in Canada? This award present you an opportunity to study at University of Ottawa, Canada from the 2022/2023 academic year.
The University of Ottawa (uOttawa) scholarships for international students are offered by the school to incoming students. And the university makes these scholarships available every year.
Application for the 2022/2023 uOttawa scholarships are now open.
What's on offer?
There are several scholarships available to international students entering University of Ottawa. Below are the various awards and their amount.
1. Presidential scholarship
This award is one of the most prestigious scholarships at the University of Ottawa. And its worth $30,000 ($7,500 per year).
2. Chancellor's scholarship
This award is worth $26,000 ($6,500 per year).
3. Entrance scholarship for Africans studying in English Language
The amount of this scholarship vary depending on the course applied for.
Full list of public universities in Canada | study in Canada by 2022
Which program does the award cover?
These scholarships covers all areas of study. But depending on the course you want to study, the amount may vary.
Who can apply?
To be eligible for these awards, you should normally:
1. Be an international student (that is, a student who requires study permit to study in Canada).
2. Apply to University of Ottawa for undergraduate course.
3. Have excellent results.
How to apply
You can apply online at uOttawa scholarships page.
Macquarie university scholarship to Australia 2022
When's the deadline?
Application for these scholarships close 30 April, 2022.
Looking for a different scholarship?
STAY AHEAD
Receive the latest funding opportunities in your inbox: drop your email here. Follow Wesyc Edu Facebook and Twitter for the latest scholarships.
Have a question about this scholarship? Please leave a comment below.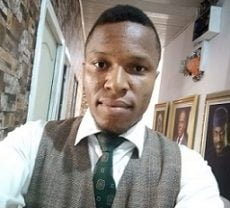 Maxwell Tega has a passion for showing people hope. He has nearly a decade experience helping people make key decisions on education and career. You can find him almost everywhere on this site, from answering admission and scholarship questions to creating tutorials. Connect with me on Facebook and Twitter.