Vera scholarship is a prestigious scholarship awarded to international students to study in the U.S.
The scholarship is available for international students to study an undergraduate degree at DePauw university, USA.
More about Vera scholarship
This scholarship was established by an alumnus of the DePauw University to help high achieving students study at a world class university.
The scholarship is targeted at students from a particular region of the world to study in the United States. And the award is based on financial need.
Related: North Alabama scholarships for international students 2021 | USA
What's the value of this award?
Vera scholarship recipient will receive a four-year award of up to the full cost of attendance at DePauw University, Indiana, U.S.
NOTE: The award lasts for the duration of your undergraduate degree. To retain the scholarship, you will be required to have and maintain a minimum 3.3 cumulative grade point average (on a 4.0 grading scale).
See also: Walsh university scholarships for international students 2021 | USA
Which programs are covered on this award?
All undergraduate study areas at DePauw university are eligible for this award.
Which nationalities are eligible?
Vera scholarship to study in USA is open to students from Slovenia, Croatia, and the Balkans region.
See also: UBC scholarships for international students 2022 | Canada
Who can apply?
To be eligible to receive a Vera scholarship, the following eligibility criteria shall apply.
1. You must enrol for an undergraduate degree at DePauw university, USA for Fall semester. Primary consideration is given to students from Croatia or Slovenia.
2. You must be an exceptional student who exemplifies initiative, focus and self-direction that will enable you to excel at DePauw university both academically and in extra-curricular activities.
3. You must show financial need that you won't be able to study at DePauw University, USA without a scholarship.
See also: Oxford scholarships for undergraduates in UK 2021 | how to apply
How to apply for the scholarship
Before applying for this scholarship, you are required to enrol at DePauw university for undergraduate study. Therefore, you should submit the Common Application to study at DePauw including all required documents.
To apply for the scholarship, please use the Vera scholarship application link.
When is application closing?
The deadline to apply for Vera scholarship go along with the course application deadline. As long as application to study at DePauw university is open, the scholarship application is open.
STAY UP TO DATE
Get the latest scholarship updates and announcements by providing your email.
Undergraduate scholarship 2022: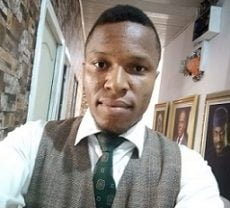 Maxwell Tega has a passion for showing people hope. He has nearly a decade experience helping people make key decisions on education and career. You can find him almost everywhere on this site, from answering admission and scholarship questions to creating tutorials. Connect with me on Facebook and Twitter.