The Joint Admissions and Matriculations Board (JAMB) says the results of the 2021 Unified Tertiary Matriculation Examination (UTME) has been released.
According to JAMB, the results of candidates who wrote from Saturday 19th June – Tuesday 22nd June, 2021 is now available.
While for other candidates, the result will be released after the exam on the same day.
At the time of writing this post, JAMB's portal for checking and printing result online is not yet available for the 2021 UTME result. However, JAMB has provided an alternative to check your result.
How to check 2021 UTME result
Check your JAMB result following the step in this blog. Make sure you still have the phone number you used to get your profile code.
You can use your phone to check your JAMB score as well.
1. Go to https://jamb.gov.ng/Efacility
2. Click on 'UTME 2021 Main Results Notification Slip'
3. Enter your JAMB Registration Number.
4. Your UTME score will immediately display on your screen.
If you don't have data, you can send UTMERESULT to 55019 as text message. Make sure you use the same phone number you used to get your profile code during JAMB registration. Your result will be sent to you few minutes after by JAMB.
Sadly, JAMB says it withheld the result of some candidates due to exam malpractice. If you didn't partake in malpractice during the 2021 JAMB, then you are safe.
Hope this blog helped you check your 2021 JAMB result? Feel free to share your score and course in the comments below. You may also want to check out: 2021 admission into Nigerian universities: 6 things to expect.
STAY UP TO DATE
Get the latest scholarship updates and school announcements by leaving your email. You can also like our Facebook page.
Also check: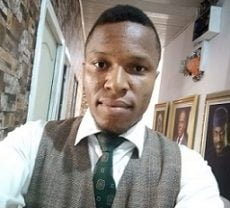 Maxwell Tega has a passion for showing people hope. He has nearly a decade experience helping people make key decisions on education and career. You can find him almost everywhere on this site, from answering admission and scholarship questions to creating tutorials. Connect with me on Facebook and Twitter.