Application for the 2022 Japan Africa Dream Scholarship (JADS) is now open.
The Japan Africa Dream Scholarship (JADS) Program is provided by the African Development Bank (AfDB) and Government of Japan every year.
The program provides two-year scholarship awards to highly achieving African students for post-graduate studies (i.e. a two-year Master's degree program) in selected priority development areas in Africa and Japan.
Therefore, the 2022 scholarship is for applicants planning to study in Japan in the September 2021/April 2022 intake.
Related: Japanese govt (MEXT) scholarship for international students 2022
How much is this scholarship worth?
The Japan Africa Dream Scholarship cover the following costs:
1. Economy class air travel between your home country and the host university at the start of your program and immediately at the end of your course.
2. Tuition for a graduate program and the cost of basic medical insurance usually obtained through the university.
3. A monthly subsistence allowance to cover living expenses, including books.
NOTE:
For scholars engaged in research, a special grant may be available for research and thesis preparation. In special circumstances, computer literacy, preparatory language and other similar courses may be covered under the scholarship.
All JADS scholarships cover the duration of the graduate program or two years, whichever is less.
See also: Masters in Engineering and IT scholarships in Australia 2021
Which course can I study on this scholarship?
Japan Africa Dream Scholarship is available to all study areas.
Which nationalities are eligible?
This scholarship is open to citizens of African Development Bank member-states. That is, the scholarship is for citizens of African countries.
See also: Fully funded masters scholarship in China 2022 for international students
Who can apply?
Applicants for Japan Africa Dream Scholarship must meet all the following criteria:
1. Hold a Bachelor (or equivalent) degree in the energy area (or related field) earned at least 1 year prior to the application deadline.
2. Have 1 year or more of recent development-related experience after earning a Bachelor (or equivalent) degree.
3. Have gained admission to an approved Masters degree course at a Japanese partner university.
4. Be 35 years old or younger.
5. B in good health
6. Be a citizen of an African Development Bank (AfDB) member country.
NOTE: Applicants living or working in a country other than their home country are not eligible for this scholarship. Those currently enrolled in graduate degree program are also not eligible.
Upon completion of your study, you are expected to return to your home country to contribute to its economic and social development.
See also: NRF SARAO postgraduate scholarship in South Africa 2022 | apply now
How do I apply for the scholarship?
Follow these tips to help you prepare a complete application for the JADS program.
First, gather the required documents including your:
current curriculum vitae (CV),
proof of employment for each record of employment since earning your Bachelor's degree, and
certified copy of the certificate of your most advanced university degree earned.
After that, you should make effort to:
Identify two professional references.
Prepare your research plan and proposal
Identify two professional references.
Take TOEFL iBT, TOEC test for English proficiency score report.
To apply for 2022 Japan Africa Dream Scholarship, please follow the application process here.
When is application closing?
The deadline to apply for the  2022 Japan Africa Dream Scholarship is August 31, 2021​.
STAY UP TO DATE
Get the latest scholarship updates and announcements by leaving your email.
Postgraduate scholarship 2022: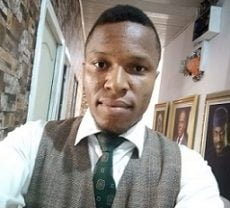 Maxwell Tega has a passion for showing people hope. He has nearly a decade experience helping people make key decisions on education and career. You can find him almost everywhere on this site, from answering admission and scholarship questions to creating tutorials. Connect with me on Facebook and Twitter.