Looking to study in Europe on scholarship? Here is an opportunity for you through these full scholarships in Estonia.
Just so you know, Estonia is a country in Europe. And these scholarships are available for study in the 2021/2022 academic year.
More about these full scholarships in Estonia
The Estonian School of Diplomacy (ESD) in partnership with the Estonian Ministry of Foreign Affairs is offering these full scholarships.
And the award is targeted at young diplomats and civil servants to participate in the Postgraduate Certificate program; International Relations and European Integration.
This program will take place at Estonian School of Diplomacy (ESD), Tallinn, Estonia from 14 September 2021 to 27 May 2022.
Related: Fully funded equity and merit scholarships for masters in UK 2022
What's the value of this award?
These are full scholarships covering the following costs:
tuition fee;
monthly allowance (450 EUR);
accommodation in Tallinn (including utilities and internet connection);
health insurance in Estonia during the studies;
cost of Schengen visa;
NOTE: The scholarship does NOT cover the costs of travel to and from Tallinn. In other words, its your responsibility to cover the cost of travel to and from Estonia while all other costs are covered by the scholarship.
Also see: Japanese govt (MEXT) scholarship for international students 2022
Which courses are eligible for this scholarship?
This full scholarship is awarded to study for a Postgraduate Certificate in International Relations and European Integration at ESD, Estonia.
Which nationalities are eligible?
These full scholarships in Estonia are open to citizens of any country.
Who can apply?
You are eligible to apply for this scholarship if you meet the following eligibility criteria:
1. Come from a country eligible for overseas development assistance (ODA) (here is the list of countries)
2. Have at least a Bachelor's degree;
3. Have a good command of English (speaking, reading, and writing);
4. Are currently employed by your country's/territory's foreign or civil service, and has been working there for at least one year;
5. Are hard-working, co-operative and ready for cross-cultural study environment;
6. Are highly motivated to learn about international relations and related disciplines.
Priority will be given to applicants who are strongly motivated to continue their professional career in their home country/territory after the program.
Also see: Fully funded commonwealth shared scholarships in UK 2022 | how to apply
How to apply for this scholarship
Please follow the steps below to apply for the full scholarship to study in Estonia.
When is application closing?
A complete scholarship application must be submitted by 31 May, 2021 at the latest.
STAY UP TO DATE
Get the latest scholarship updates and announcements by providing your email.
Other available scholarships 2021/2022: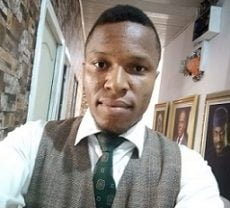 Maxwell Tega has a passion for showing people hope. He has nearly a decade experience helping people make key decisions on education and career. You can find him almost everywhere on this site, from answering admission and scholarship questions to creating tutorials. Connect with me on Facebook and Twitter.