International students who want to study in the UK are invited to apply for these fully funded equity and merit scholarships.
The aim of this scholarship is to support talented applicants, especially those from disadvantaged backgrounds to study in the UK.
These scholarships are awarded to study at The University of Manchester, UK. According to the provider, the awards are intended for international students who can't afford to study in Manchester without a scholarship.
Women are particularly encouraged to apply for the equity and merit scholarships.
What's on offer?
These equity and merit scholarships cover full tuition fees.
And for students who will be studying at The University of Manchester, the award includes return international airfares, living expenses and visas.
How many: A maximum of 30 scholarships (20 for full-time study and 10 for online study) are available each year.
List of cheapest universities in UK for masters degree (2022)
How long can I hold these scholarships?
The equity and merit scholarships are of two types:
Full-time, on-campus master's (one year duration) and
Part-time, distance learning master's (three to five years' duration).
Which master's programmes are covered?
This scholarship is available for a wide range of courses in:
Engineering;
Environment;
Health sciences;
Development;
Education,
Textiles and
Law
Who can apply?
To apply for this fully funded master's scholarship to study at The University of Manchester, you must:
1. be a resident citizen of one of the eligible countries above. And have not previously studied outside Africa (training of six months or less does not count);
2. have at least two years' professional experience related to your chosen field of study (this does not include unpaid internships or voluntary work);
3. have bachelor's degree with an overall excellent grade (you must have graduated before September 2020) .
The equity and merit awards are for academically outstanding students. This means you are in the top 10% of your class;
4. be committed to returning to your country, and able to demonstrate the potential to make a positive impact on the future of your home country;
5. have a clear idea of how studying at Manchester will benefit both your career and the wider community.
How about nationality?
This scholarship is open to international students from these countries:
Ethiopia
Malawi
Rwanda
Tanzania
Uganda
Zimbabwe
Snowdon scholarship for masters in UK 2022
How to apply for the scholarship
Applications for the fully funded equity and merit scholarship will open on 1 August 2022 for September 2023 entry.
The link to apply for the scholarship will be posted on this site. Please check back regularly.
What documents will I need to prepare?
To apply for this scholarship you will need:
1. Evidence of your English language ability;
2. Degree certificates and transcripts showing subjects taken and grades achieved;
3. Two up-to-date signed references. It is mandatory to have at least one academic reference to help them determine if you can complete a Master's degree at The University of Manchester.
References must be on letter headed paper and addressed to 'Equity and Merit Scholarships at The University of Manchester'.
They do not need to be sent confidentially and there is no fixed format for it.
When's the deadline?
Below is the application timeline for 2021/2022 fully funded equity and merit scholarships.
| | |
| --- | --- |
| 1–31 August 2021 | Application window |
| September 2022–May 2023 | Review period |
| June 2023 | Results announced |
| September 2023 | Start of academic year |
If you'd like additional information, please refer to their website.
Looking for a different scholarship?
STAY AHEAD
Receive information on the latest funding opportunities in your inbox: drop your email here. Follow Wesyc Edu Facebook and Twitter for the latest scholarships.
Have a question concerning this scholarship? Please leave a comment below.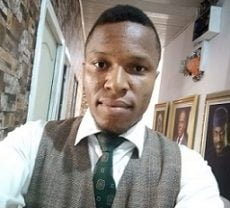 Maxwell Tega has a passion for showing people hope. He has nearly a decade experience helping people make key decisions on education and career. You can find him almost everywhere on this site, from answering admission and scholarship questions to creating tutorials. Connect with me on Facebook and Twitter.