Have you been searching for the cheapest universities in UK for your master's degree? You'll find a list of affordable universities on this page.
This blog aims to show you the cheap universities you can attend in the UK for master's degree. I hope you find it helpful.
When planning your study, particularly for master's in UK, its important to keep an eye on your finance.
Money is an important part of your decision about where to study. Knowing you'll need this information, I did the research for you already.
This blog aims to show you affordable UK schools to do your masters as an international student.
Now lets roll.
UK masters degrees are recognized globally. That is why thousands of international students enrol for masters courses there every year.
Moreover, masters degree in UK typically last for one year, making it the quickest study duration in the world for master's degree.
When it comes to tuition fee, studying for a master's in UK as an international student is expensive.
In fact the international students' tuition fee for masters degree at most public universities in UK is at least £21,000.
Therefore, the universities that make this list are those whose master's tuition fee is below £21,000. So don't be surprised if you don't the university you're looking up on this list, like University of Liverpool.
Just know its master's tuition fee is beyond this amount – considered affordable for many people, especially folks like myself.
Moreover, some universities charge a flat tuition fees for all master's degree courses. And in other universities, the tuition fees you will pay vary depending on the masters course you choose.
Hang on..
Did I forget to mention this?
There are two kinds of master's degree available in UK – Taught Masters (MSc./M.A) and Masters by Research (MRes). This post contain the most affordable universities in UK for postgraduate taught master's degree for international students.
Moreover, the tuition fee of most UK universities depend on your course. While the fees for some courses are on a high side (especially laboratory-based courses), others are slightly lower. You should confirm the tuition fee for your course when applying.
By the way, also see my post on how to study in UK 2022 without IELTS and UK universities tuition fee deposit for international students 2023.
It's also important to mention that almost all UK universities now consider students applying from the EU as international students. So regardless of whether you are from the European Union, Africa or other continent, you are designated as an 'overseas student' coming to the UK.
This imply that international students fee rate also apply for students from Europe. Just in case.
So, let's roll..
Cheapest universities in UK for masters degree 2023
Below are the most affordable universities in UK for master's degree for 2022/2023 academic year.
1. London Metropolitan University > from £8,270
2. University of Hull – £11,000
3. Liverpool Hope University – £11,400
4. University of the Highlands and Islands – £12,780
5. Teesside University, Middlesbrough – £13,000
6. University of Bedfordshire – £13,275
7. University of West London – £13,250
8. University of Chester – £13,450
9. University of East London – from £13,500
10. University of Brighton – £13,572
11. University of Wolverhampton – £13,950
12. University of Hertfordshire – £13,950
13. Leeds Beckett University – £14,000
14. Cardiff Metropolitan University – £14,000
15. University of Northampton – £14,000
16. Bath Spa University, Newton Park – £14,045
17. Staffordshire University – £15,000
18. Middlesex University London – £14,500
19. University of Hull – £14,500
20. University of Greenwich – £14,500 (for most courses)
21. University of Central Lancashire – £14,500
22. London South Bank University > from from £14,900
23. University of Gloucestershire > £14,700 – £15,000 (depending on course)
24. Queen Margaret University, Edinburgh – from £15,000
25. Prifysgol Aberystwyth University, Wales – £15,200
26. University of Plymouth – £15,200
27. Kingston University London – £15,200
28. Liverpool John Moores University – £15,600
29. University of Roehampton, London > £15,750
30. Bangor University, Wales – £16,000
31. University of Huddersfield – £16,000 – £17,000 (depending on your course).
32. Birkbeck University of London – £16,020
33. University of Portsmouth – £16,200 per year (subject to annual increase)
34. Abertay University, Dundee, Scotland – £17,000
35. University of the West of Scotland – £17,000
36. University of Stirling – from £18,000
37. University College London > £18,800
38. University of Reading > £18,650 – £22,850
There we go. You now have an idea on the cheapest universities in UK for master's degree as an international student.
However, you should know that most prestigious UK universities did not make this list. That's because their tuition fees for masters is on a high side.
And you were looking for affordable universities for master's degree as an international student. Now you have it.
As mentioned earlier, depending on your course, your tuition fee may be slightly different from the exact value above. Because the tuition fee of some of those universities vary by masters programme.
Meanwhile, I'll continue to research more UK universities for you, especially those that are affordable and add them to this list. That means this page is regularly updated with more schools and their tuition fees.
Moreover, you should remember that a variety of factors determine the fees you are required to pay at most UK universities. At least, I mentioned that in the article.
However, this list was meant to give you an overview of the average cost of tuition as you plan to take your master's in UK.
Hope you liked this information?
Then drop your email here for regularly information about scholarships and study abroad. Follow us on Facebook and Twitter too.
You might also be interested in:
Fully funded masters scholarships in UK for 2022

Study abroad free | 30 fully funded scholarships open for 2022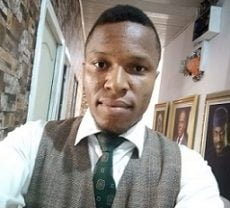 Maxwell Tega has a passion for showing people hope. He has nearly a decade experience helping people make key decisions on education and career. You can find him almost everywhere on this site, from answering admission and scholarship questions to creating tutorials. Connect with me on Facebook and Twitter.