Searching for scholarship can be a difficult task. Most times, its hard to find reliable information on available scholarships.
I know because I personally searched for scholarship many times before. And in all my attempts, here is what I discovered.
Most scholarship information are too difficult to read, yet, others are not specific enough. So you find it hard to even decide on a scholarship to apply for. Its so hard at times, you don't even know how to go about applying for a scholarship to study abroad.
That's why I wrote this post. While its not intended to drop a scholarship on your lap, it will help you organize yourself.
By doing that, you'll better prepare for the next available scholarship opportunity. More importantly, it will help you prepare an application that is likely to be successful.
As a bonus for you, I'll go further to show you available scholarships you can apply for today – especially fully funded scholarship. I know you'd like that.
Searching for a scholarship abroad? Here are tips to help you get started.
Video guide:
If you prefer our written content, please continue reading.
1. Research ahead of time
Scholarship opportunities are available each year. And the number of applicants for available scholarship is also huge, making them highly competitive.
For this reason, researching your options in ahead of time is vital. This helps you learn about scholarship and what time of the year they become available. It also help you prepare a convincing application.
Here at Wesyc, we publish scholarship openings each day. So its a great place to start.
Follow scholarship listings on our site, document the scholarship you're interested in…and prepare a complete application ahead of the upcoming year.
Your ability to research for awards in advance will count toward your putting a strong application for scholarship.
2. Find your referees early
Most prestigious scholarships require that your scholarship application is accompanied by referees or recommendation. An increasing number of new scholarships are requesting same as well.
Since scholarships, especially fully funded, are highly competitive, put yourself a step ahead by finding your referees early.
Tell the people who will act as referee for you early that you'll be applying for scholarships soon and you'll need them to be your referee. Even if you don't tell them, ensure you maintain a good relationship with your potential referee.
Doing this will ensure you have them to call upon to write referee recommendation once its time.
3. Apply for several scholarships
I cannot stress that applying for several scholarships is important if you want to get a scholarship to study abroad.
As mentioned earlier, there are lots of scholarship opportunities here at Wesyc. Go through the scholarship information, and if you're eligible, apply for them.
Don't deny yourself the chance of applying for a scholarship you're eligible for, simply because you already applied for a different award.
Applying for several scholarships give you the best chance of getting funding to study abroad. You never know the one that will be successful.
4. Apply early
This is the silver lining in your scholarship search – applying early.
If you're really serious about securing scholarship for your studies abroad next year, then you should apply for scholarship early.
Most scholarship applications close mid-year, while plenty others open at the start of the year and close by the end of that same year. Regardless of how long the scholarship application stays open, ensure to apply early.
Applying early will put you in a strong position to be selected for an award. Moreover, most scholarships are awarded on a first-come first-serve basis.
So what are you waiting for? Find a scholarship and apply today!
5. Keep a backup plan
Now that you already know scholarships are very competitive, you should also know that there's a chance your application may be unsuccessful.
Therefore, its good you also have a backup plan – like applying for several scholarships at a time.
Since most international scholarships require you have received an admission offer from the school you want to attend, having a backup plan for funding is a wise consideration.
Otherwise, you may loose your admission if you don't have the funding to start school.
As you prepare an application, keep your eyes on more than one scholarship. Wesyc is a great place to start researching scholarship opportunities.
6. Apply the following year
When hope goes, meaning goes. Patience is a virtue when scouting for scholarship to pursue your studies abroad.
Most successful scholarship recipients applied for scholarships year after year till they finally got it.
Don't expect it to be an easy ride. Scholarships often don't jump on people. It takes perseverance and a 'try again' attitude to get a scholarship, especially fully funded scholarship.
So don't give up. If anything, remember to keep trying.
And if you're fortunate to be awarded your dream scholarship the first time you apply, then I'm all the more happy for you. Go on to achieve your dreams.
Hope you found this blog helpful?
STAY AHEAD
Get the latest scholarship announcements in your inbox: drop your email here. Follow Wesyc on Facebook and Twitter for the latest scholarships.
I'd like to hear from you.
How long have you been searching for scholarship? Have you applied for any? Please leave a comment below.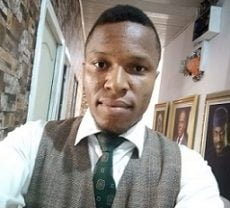 Maxwell Tega has a passion for showing people hope. He has nearly a decade experience helping people make key decisions on education and career. You can find him almost everywhere on this site, from answering admission and scholarship questions to creating tutorials. Connect with me on Facebook and Twitter.