Application is now open for the Next Generation Law Doctoral scholarship to study in UK 2022.
This scholarship is available to study for a PhD in Law at University of Kent Law School.
According to the Kent Law school, this award is aimed at supporting research to improve an understanding of law.
How much is the scholarship worth?
This law doctoral scholarship cover course fees. It will also provide a stipend for living costs at the UK research council rate (£15,609 2021/22 rate).
How many: Approximately 3 scholarships will be awarded.
Ford Foundation predoctoral fellowship in USA 2022 | how to apply

Application open for President's PhD scholarship UK 2022 | fully funded
Which programs does the scholarship cover?
Next Generation Scholarship is available for law doctoral program at University of Kent, UK.
Who is eligible?
To become eligible for this Next Generation Law Doctoral Scholarship, you must meet these criteria:
1. Be applying to undertake a doctoral programme in Law at University of Kent.
2. According to the scholarship provider, "proposals in sociolegal studies, law and the humanities, critical approaches to law, law and political economy, law and health, law and intellectual property, and law, science and technology are particularly welcomed."
How about nationality?
This doctoral scholarship is open to citizens and residents of all countries.
Meanwhile, of the 3 scholarships to be awarded in 2022, one will be given to a UK-based candidate of Black or mixed-Black heritage.
While the other two awards are open to all UK and International candidates.
Application open for Payne Graduate Fellowship program USA 2022

Application open for Reagan-Fascell Democracy fellowship USA 2022

Application open for international PhD scholarship to Australia 2022
How to apply for the scholarship
As mentioned earlier, you must be applying to take a law doctoral programme at Kent to receive this scholarship.
Therefore, you must submit a PhD application (2022) to University of Kent before the deadline below.
As you apply, keep the following information close to your chest:
According to the Kent Law school, this scholarship is awarded based on:
the academic and intellectual quality of your proposal
its contribution to the aims and objectives of the scholarship, and
its fit with the proposed or potential Kent Law School academic supervisor(s).
When is the deadline?
Submit a completed PhD application to University of Kent UK by by February 14 2022 to be considered. If you would like more information, please refer to their website.
STAY AHEAD
Get the latest scholarship announcements in your inbox: drop your email here. Follow Wesyc on Facebook and Twitter for the latest scholarships.
Have a question concerning this scholarship? Please leave a comment below.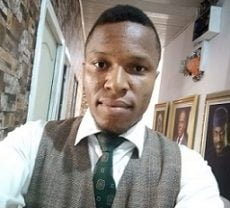 Maxwell Tega has a passion for showing people hope. He has nearly a decade experience helping people make key decisions on education and career. You can find him almost everywhere on this site, from answering admission and scholarship questions to creating tutorials. Connect with me on Facebook and Twitter.