The University of Southern Queensland has opened application for the international PhD scholarship to study in Australia.
This scholarship is available to students who want to study for a PhD commencing in 2022 at University of Southern Queensland, Australia.
How much is this scholarship worth?
The scholarship covers full tuition fees for a period of 6 semesters, paid by University of Southern Queensland Australia.
SEE ALSO:

Application open for President's PhD scholarship UK 2022 | fully funded

BIF PhD fellowships abroad for international scholars (open each year)
Which programs does the scholarship cover?
All PhD research areas at University of Southern Queensland are funded by this scholarship.
Which Nationalities are eligible?
This scholarship is open to international students who require a study permit to study in Australia.
Who can apply?
To become eligible for this international PhD scholarship you must:
1. hold a qualification regarded by University of Southern Queensland to be equivalent, or at higher level to a Bachelor Degree with First Class Honours;
2. have applied for admission or currently be enrolled in a PhD programme at University of Southern Queensland.
3. not be in receipt of similar funding from the Australian Government;
4. not be a sponsored student receiving similar funding from the Government of your country, or other organisations;
5. commence or continue the PhD in 2022.
SEE ALSO:

Ontario Trillium scholarship for PhD studies in Canada 2022
Meanwhile, here is the criteria used to assess applications for this PhD scholarship:
i. alignment with the University's research priority areas;
ii. academic merit, previous research outputs and research experience of the applicant;
iii. research track record of the proposed supervisory team;
iv. quality of the research proposal.
How to apply for the scholarship
As part of the application, ensure you already have copies of the following:
Curriculum vitae;
Education qualifications (testamur and academic transcripts for all undergraduate and postgraduate awards);
List of any research presentations and/or publications.
Document confirming your citizenship.
Complete the 2022 International PhD scholarship application form.
When is the deadline?
Applications for the scholarship closes on 30th September 2021. You may refer to their website for additional information.
STAY UP TO DATE
Get the latest scholarship announcements in your inbox: drop your email here. Follow Scholarship news on Facebook for the latest scholarships.
Got any question about this scholarship? Please leave a comment below.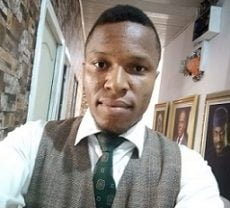 Maxwell Tega has a passion for showing people hope. He has nearly a decade experience helping people make key decisions on education and career. You can find him almost everywhere on this site, from answering admission and scholarship questions to creating tutorials. Connect with me on Facebook and Twitter.