Studying in Mauritius hasn't been more affordable. The Government of Mauritius is inviting application for this scholarship from applicants who wish to study at Mauritius.
This scholarship is targeted at motivated students from Africa. And its fully funded for undergraduate and postgraduate degree programs.
What does the scholarship cover?
The scholarship provides:
tuition fees
contribution to living expenses all through your studies at Mauritius
travel from your home country to Mauritius at the start of studies, and from Mauritius back to your country on completion of your studies.
Eligibility
To be eligible to apply for this award, you must meet the following criteria:
1. For undergraduate (bachelor's degree): you should be above 18 years of age and should not have reached your 26th
birthday by 01 January 2024.
2. For PhD programs: you should not have reached 40 years by 01 January 2024.
3. You should have already applied for a full-time course (Diploma, Degree, MPhil or PhD) at a public
Higher Education Institution in Mauritius for the academic year starting in 2023.
You will be able to hold this scholarship for the duration of your course or that specified below, depending on the one that is lesser.
1. Undergraduate Diploma – 3 years (maximum)
2. Undergraduate Degree – 4 years (maximum)
3. MPhil/PhD – 4 years plus 6 months for the transfer from MPhil to PhD
4. PhD – 3 years
Developing Solutions Masters Scholarship at Nottingham 2024
How to apply
Please apply through the Mauritius Africa scholarship page.
Deadline
Application close on 19 May 2023.
Hope you liked this?
Then drop your email here for regular information about scholarships and job vacancies. And also follow us on Facebook and Twitter.
Remember to leave a comment below if you have any question about this scholarship.
You might also be interested in:
Queen Elizabeth scholarships for international students 2024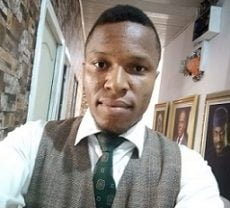 Maxwell is a Dietitian with passion for showing people hope. With nearly a decade experience helping people make key decisions on education and career, you can find him almost everywhere on this site. From answering admission and scholarship questions to creating tutorials and helping others live their best lives though nutrition. Connect with me on Twitter.