Looking to undertake postgraduate studies abroad but held back by funding? The PTDF overseas scholarship may be what you need.
Applications for 2022/2023 PTDF overseas scholarship for postgraduate studies are now open. This page aim to guide you through the basic information about this award and how you can apply.
The PTDF scholarship is an awarded provided by the government of Nigeria through her agency, PTDF. And this scholarship is one of the most prestigious awards available to study abroad.
Because of that, the scholarship is highly competitive. Therefore, you will need to put in a strong application to be able to stand a chance of being awarded.
And then…the scholarship (in this application round) is offered to study an MSc or PhD at universities in the UK, Germany, Malaysia, and France.
What's on offer?
PTDF overseas scholarship is fully funded. It covers all cost of studying for a postgraduate degree abroad. More specifically, the scholarship covers the following costs:
tuition and bench fees (where applicable)
flight tickets
health insurance
accommodation allowance and
living expenses.
Full list of public universities in UK 2022 | England, Scotland, Wales
Which program does this scholarship cover?
PTDF scholarship is available to study specific courses only at selected universities in the UK, Germany, France, and Malaysia. You'll find the details on the available courses and universities in the application portal below.
Who's eligible?
To be eligible for PTDF overseas scholarship for MSc, you must:
1. have at least a Second Class Upper (2.1) degree or  Second Class Lower (2.2) with relevant industry experience
2. have completed your National Youth Service Corp (NYSC).
3. be computer literate
4. have five (5) O'level credits, including English Language and Mathematics.
5. write a statement of purpose (maximum 500 words) stating the reason(s) you want to study your course for masters degree, the relevance of your course to the industry and its expected impact on national development.
6. have a National Identity Number (NIN) before applying for the scholarship.
17 masters scholarships in UK 2022 | Study in UK fully funded

International masters scholarship in Canada 2022 | how to apply
To be eligible for PTDF overseas scholarship for PhD, you must:
1. have completed your National Youth Service (NYSC).
2. be computer literate.
3. have a minimum of Second Class Lower (2.2) degree in your first degree, as well as a good masters degree.
4. have a research proposal relevant to the oil and gas industry (of not more than five pages) to include:
Topic
introduction
objective
methodology and
mode of data collection
5. have a National Identity Number (NIN) before applying for the scholarship.
6. If you're a lecturer, you must produce a letter from your Vice Chancellor confirming that you currently don't hold any other scholarship.
Study a PhD in UK | 10 scholarships for 2022 applications now open

Application open for international PhD scholarship to Australia 2022
How to apply for the scholarship
To help you prepare a complete application for PTDF overseas scholarship, below are the documents you'll need to apply:
i. First Degree Certificate or Statement of Result.
ii. NYSC discharge certificate.
iii. WAEC/GCE/SSCE/NECO results and the PINs on the application forms to enable PTDF to verify your result.
iv. Recent Passport Photograph.
v. Local Government Identification Letter.
vi. Evidence of membership of professional associations.
vii. Master's Degree Certificate (PhD Applicants only).
To apply, go to PTDF scholarship application portal.
When's the deadline?
PTDF overseas scholarship application is opened from 20 December, 2021, to Friday 28 January, 2022.
Looking for a different scholarship?
STAY AHEAD
Receive information on the latest funding opportunities in your inbox: drop your email here. Follow Wesyc Edu on Facebook and Twitter for the latest scholarships.
Have a question concerning this scholarship? Please leave a comment below.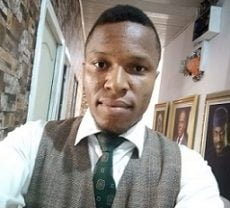 Maxwell Tega has a passion for showing people hope. He has nearly a decade experience helping people make key decisions on education and career. You can find him almost everywhere on this site, from answering admission and scholarship questions to creating tutorials. Connect with me on Facebook and Twitter.