There is a mouthwatering fellowship opportunity for African scholarships. This fully funded fellowship is just what you've been looking for. Please peruse this post carefully to find out more.
Please be aware that this fully funded fellowship is awarded under the Ibrahim Leadership Fellowships scheme. It's tenable starting from June 2021.
Note: fellowship application is completely free. Therefore, no money is required by fellowship providers to apply for any fellowship opportunity. Please beware!
Value of this fellowship
This fellowship is fully funded for one year.
What you should know about this fully funded fellowship
Just before you get started with an application, please consider these important points;
– This fully funded fellowship is sponsored by the Mo Ibrahim Foundation, with a view to strengthening the African continent.
– The fellowship is awarded annually to deserving African scholarships. You could be the next Mo Ibrahim fellow.
– This fully funded fellowship program is designed to offer work opportunities to fellows. The work opportunities are in executive offices of the International Trade Center, Geneva-Switzerland (ITC), Economic Commission for Africa, Addis Ababa (ECA), and African Development Bank, Abidjan (AFDB).
– That comes with an annual stipend of $100,000.
– However, note that the one year fellowship is tenable at the International Trade Center, Geneva-Switzerland.
What fields are covered by this fellowship?
The following discipline are covered by the fellowship:
Business.
International development.
International relations.
Economics and
other related area.
What are the duties of a Mo Ibrahim successful fellow?
As a recipient of this fully funded fellowship, you're required to perform the following task under the supervision and guidance of the Chief Adviser to the Executive Director;
Carry out applicable research as required;
Participate in high-level discussions and preparation of applicable briefing notes and working documentation as required;
Contribute to the creation and implementation of strategic assignments related to trade development including private sector issues and specific challenges of small and medium sized enterprises (SMEs);
Contribute to the design, development and implementation of strategies for effective Public PrivatePartnerships (PPPs) and generation of resources;
Undertake other duties as assigned and required.
Who can apply?
Please confirm that you meet the following eligibility criteria to apply for this fully funded fellowship. To be awarded this fellowship, you must:
be a national of an African country.
hold a master's degree. The master's degree should be in any of the fields mentioned above.
be under 40 years at the time of applying. However, women with children should be under 45 years.
have at least 7 years of relevant work experience.
have an advanced knowledge of English. Also, knowledge of other United Nations official languages would be a plus. Particularly, Spanish or French will be an asset.
Any other qualification would be that determined by the host. That is, the ITC, ECA, or AFDB.
You might also want to check out:
Also note that the following skills are most preferred for this fellowship position:
Strong research and writing skills;
Knowledge of strategic planning and governance;
Ability to analyze and interpret complex concepts and data;
Knowledge of international trade development and trade related development assistance (TRTA);
Ability to effectively communicate and interact with individuals at all levels and different multicultural backgrounds.
How to apply
Please use the links below to complete an online application.
Click submit and you will immediately receive an email which contains a link to activate your account.
Please follow the application guide on the link below complete your application.
If you'd like to receive information on funding opportunities like this one from TalkScholarship, please provide your email.
Deadline
Applications for this fully funded fellowship opened on 12 August, 2020. All applications must be submitted online latest 14 October, 2020 (midnight Geneva time).
For more information on this fully funded fellowship, please visit their website.
I hope you like this post? Please share it on social media using any of the links below.
Feel free to leave a comment below.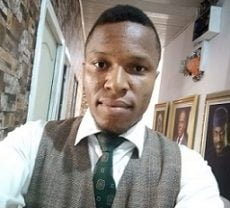 Maxwell Tega has a passion for showing people hope. He has nearly a decade experience helping people make key decisions on education and career. You can find him almost everywhere on this site, from answering admission and scholarship questions to creating tutorials. Connect with me on Facebook and Twitter.