International students who want to study at a UK university can apply for this global masters scholarship.
The Global Masters Scholarship was launched to attract and support the most academically talented international students from across the world to University of Birmingham Masters degree programmes.
Can I know more about this scholarship?
i. The global masters scholarship is provided by the University of Birmingham, UK.
ii. This scholarship is awarded to students who want to study for a Master's degree starting 2021/2022 session.
What's the value of this award?
Approximately 30 scholarships will be awarded with a value of up to £10,000 GBP. This award will be deducted from the total tuition fees.
Related: 8+ Fully funded scholarships to study in UK starting 2021
Which programs are covered?
All taught Masters programmes are eligible for this scholarship, with the exception of programmes in the Birmingham Business School.
Which nationalities are eligible?
The global masters scholarship is open to students from the following countries:
| | | |
| --- | --- | --- |
| Algeria | Canada | China (PRC) |
| Egypt | Ghana | Hong Kong (SAR or PRC) |
| India | Indonesia | Kenya |
| Malawi | Mauritius | Morocco |
| Nigeria | Pakistan | Seychelles |
| Taiwan | Tanzania | Thailand |
| Tunisia | Uganda | Zambia |
| Zimbabwe | | |
Related: President scholarship in Canada for international students 2022
Who can apply?
To be eligible for the global masters scholarship to study at Birmingham, you must meet the following eligibility criteria.
Therefore, you must:
1. Have received, and accepted, an offer of admission for a taught Masters degree at the University of Birmingham UK Campus to study in the 2021/22 academic year;
2. Be from and resident in one of the eligible countries above;
3. Be classed as an international student paying overseas tuition fee rate;
4. Start your studies at the University of Birmingham UK in September/ October 2021 on a course delivered on-campus.
5. Be academically exceptional and able to provide evidence for this in your scholarship application statement.
Also see: M.Sc. drug discovery and development scholarship in New Zealand 2022
NOTE:
Candidates must also have, or be expecting to achieve, a first class overall grade (at least 70% in the UK system) in a bachelors degree or equivalent.
As an example, the minimum equivalent grade requirement in the US, India, Nigeria and China are as follows:
3.5 out of 4.0 and above in the US GPA system.
70% in the Indian grading system.
3.5 (out of 4.0) or 4.5 (out of 5.0) or 6.2 (out of 7.0) in the Nigerian grading system.
85% grade awarded by a top tier Chinese University, 90% grade awarded by a mid-tier Chinese University.
Recommended: Stamps scholarship in USA for international students 2021 | fully funded
Note that you are not eligible for this scholarship if you already have a full scholarship that covers your tuition fees. Though you can be able to combine the global masters scholarship with other partial awards.
How do I apply?
This global masters scholarship is a competitive scholarship and candidates who have received an offer of admission for a taught masters at Birmingham are most suited to apply.
Please apply through this link: Global Masters scholarship application
Make sure to fill the application correctly and apply only once. Multiple applications are not considered.
When's the deadline?
Application for the global masters scholarship closes on 30th June 2021 at 23:59 (UK time / GMT+1). For more information, please refer to their website.
Follow us on Facebook or Twitter for more scholarship opportunities.
Please leave a comment below if you have any questions about this scholarship.
You can also check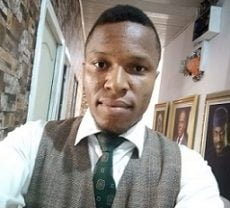 Maxwell Tega has a passion for showing people hope. He has nearly a decade experience helping people make key decisions on education and career. You can find him almost everywhere on this site, from answering admission and scholarship questions to creating tutorials. Connect with me on Facebook and Twitter.