Going to university next year? Are you looking for courses to study in Nigeria?
Or you are already in a university and looking to change your course?
This post is for you.
Nobody likes to finish school only to have nothing to do.
But in a country like Nigeria where job opportunities are hard to come by, its common sight to see graduates without jobs to do.
Moreover, the few opportunities are often found in specific fields. This explains why huge number of applicants select Medicine, Law, Architecture each year in JAMB.
Passion aside, its the job opportunity that motivates the majority of applicants who chose those courses.
But is Medicine, Law, Architecture the only marketable courses in Nigeria?
Are they the courses that offer the best opportunities after school?
The answer is a NO-NO.
As good as those courses are, a good number of students have stayed home frustrated trying to get admission to study those courses.
Perhaps because those courses are seen as the path to a secure future with many job benefits.
Its for this reason I wrote this blog. You'll find courses to study in Nigeria with high employment rate.
These courses still rank high in doing your own thing – self employment.
So whether you're looking to work for the government, work with an organization, or set up your own firm. The courses mentioned in this blog are just perfect for you.
5 courses with high employment rate in Nigeria
Below are five of the most marketable courses in Nigeria.
1. Accounting
The number one on this list is Accountancy. Accounting is arguably the most marketable course in Nigeria.
In fact, it has the highest rate of employment in the Nigerian labour market. Unfortunately, the course receives little attention than it deserves.
Every organization needs an accountant. Whether its an hospital, bank, insurance company, industry, school, church, government agency, name it.
Accounting services are needed.
You won't be out of job for long as a qualified accountant. In the same way, you can start your own firm as a certified accountant and sell your services.
Moreover, starting your own business is well within your reach. That's one of the ways to make money.
The future is only brighter as an accountant.
2. Estate Management
Estate management is one of the most marketable courses in Nigeria. Its also one of the most underrated.
People are looking for greener pastures. Because of that, the rate of migration to larger cities in Nigeria is on the rise.
Therefore, they're finding accommodation. It's either they're looking for affordable apartments to rent at decent locations or looking for a house to buy.
Estates are prized assets in major Nigerian cities. The services of estate managers are even more needed now.
Talk about income?
Estate management can fetch you decent income if you're doing your job well and get known.
That explains why some lawyers have taken up roles as estate management. Seem it pays more.
With a degree or higher diploma in Estate management, you can as well set up your own consulting firm.
So if you apply these tips to saving money at university, you should have enough money to set up your firm when you finish school.
3. Nutrition and Dietetics
Human Nutrition and Dietetics is the face of preventive medicine. Expectedly, its one of the courses with decent employment rate in Nigeria.
While there are abundant opportunities in consumer goods and drug industries for Nutritionists, Dietitians are indispensable in hospitals.
Also, several job openings are reserved for graduates of Nutrition and Dietetics at multinational companies and the military each year.
There are various career and work opportunities for graduates of Nutrition and Dietetics in Nigeria. You can leverage on some of them, depending on your long term goals.
The best part is you can start your own business with a degree in Nutrition and Dietetics.
You can start a food manufacturing business with the knowledge and certification you have or go into private practice as a Dietitian.
More and more people are needing services of Dietitians and Nutritionists these days. That's opportunity.
4. Pharmacy
Pharmacy is one of the most sought after courses in Nigeria for good reasons.
Most jamb candidates in sciences want to study Pharmacy. Though pharmacy in Nigeria has been reduced to drug sales only.
The pharmacy profession is one of the most lucrative professions in Nigeria, especially if you want to be self-employed.
Medications are essential services. Therefore, people always need them throughout the year. Harmattan, rainy, or dry season.
This explains why pharmaceutical establishments are some of the most pronounced in society today. They'd rank for the most valuable companies if listed on local stock exchange.
There are also limited work opportunities for pharmacists in hospitals. So if you're looking to getting job placements, opportunities are sure to come.
A degree in Pharmacy is worth the while.
5. Computer science
Computer science is the most marketable science course.
Its sad to see some graduates of computer science jobless for years. Its an unfamiliar territory.
Opportunities abound for holders of degree or diploma in computer science. Whether paid employment or self employment.
Lots of organizations today are looking for a hand in ICT. Government agencies are always recruiting IT experts.
Talk about self employment? You can start an ICT business with small capital compared to other kinds of businesses.
Your knowledge of ICT should almost certainly open doors for you.
In a nutshell, below are 5 good courses to study in Nigeria that has high employability rate.
What are the most lucrative courses in Nigeria?
Accounting.
Estate Management.
Nutrition and Dietetics.
Pharmacy.
Computer Science.
These are good courses to study in Nigeria. Although this list is not exhaustive, its helpful in that it serves as an eye opener to opportunities in the labour market.
How can I study any of these courses?
You can apply through UTME or seek admission through direct entry.
So whether your course is mentioned in this blog or not doesn't limit your life opportunities. This is only to say there are many work and career opportunities in the fields mentioned.
Whatever the case, you're going to make it.
I hope you liked this post?
Please let me know in the comments if you'd like something added to this post?
Is there a good course you feel should have made this list? Leave a comment below.
You can also Join Us on Facebook or Twitter.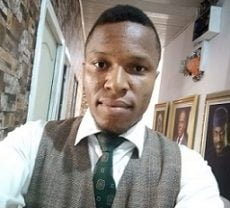 Maxwell Tega has a passion for showing people hope. He has nearly a decade experience helping people make key decisions on education and career. You can find him almost everywhere on this site, from answering admission and scholarship questions to creating tutorials. Connect with me on Facebook and Twitter.