Ever wondered what direct entry admission is?
Well wonder no more because this blog will not only explain what admission through DE means, it will also show you how to gain admission into any Nigerian university through direct entry.
There are several ways to get admission into university in Nigeria. One of such ways is direct entry, abbreviated as DE.
Direct entry admission is entering school without writing UTME in the admission year. Though you might have sat for UTME previously.
Though not a very convenient way to enter a Nigerian university, its worth the heck primarily because one-year advantage it gives while in school.
What does that mean?
When you gain admission into university through direct entry, you start from 200 level instead of year one. So you end up doing a four-year course for three-years.
But you want to know more about direct entry and how to get admission through it. And I'm committed to showing you the way
How to gain admission in Nigeria through direct entry in 2023/2024
First things first. You need to know that direct entry admission was not intended for everybody.
That is, there are category of students that direct entry is most suited for. That's what you're about to find out.
Here's how to get direct entry admission in Nigeria.
1. Have a national diploma or degree
You are eligible for direct entry admission if you hold a national diploma or university degree. That is, a national diploma (ND) from a polytechnic or a diploma from a university or a university degree.
Maybe you graduated from a polytechnic and you still want to attend a university. OR you did a diploma course at university and have desire to have a university degree.
OR you even attended a university but didn't like the course you study and want to try something else. You can still come back to school through direct entry.
You don't need to write JAMB again. DE admission is for you if you have any of those diploma or university degree.
University and polytechnic which is best? higher education

5 good courses to study in Nigeria with good employment rate
2. Have a JUPEB certificate
JUPEB is a one-year program at a university. On completion, a successful candidate is awarded a JUPEB certificate.
This certificate is to be used to seek DE admission into a university. Either at the university you did the JUPEB or other university.
So having a JUPEB certificate puts you in a strong position for DE admission into a Nigerian university.
3. Have complete o'level result
O'level result is either WAEC, NECO, NABTEB, or GCE.
Complete o'level result means having at least 5 credits subjects relevant for the course you want to study. Having a complete o'level result makes you eligible for direct entry admission into a uni in Nigeria.
So regardless of your diploma or JUPEB certificate, an o'level is a basic requirement to get admission through direct entry.
4. Get JAMB Direct Entry (DE) form
Getting a JAMB direct entry form is the first process to getting direct entry admission. The previous tips are what qualifies you for direct entry.
Where do I get it from?
Approach JAMB, just the way you got UTME form..
JAMB direct entry form is usually sold like JAMB form. Often times, application starts once JAMB registration ends.
So you'll immediately be issued a JAMB DE Registration Number when you get the form.
On your JAMB Direct Entry form, select your first choice university and course.
Submit your DE application form online. That's it.
You won't get a chance to be admitted into the university through Direct Entry if you don't first pick JAMB Direct Entry form.
It's the first and primary thing to do.
How to score high in UTME 2023 | 10 secrets to score 300+ in JAMB

Complete 2021 JAMB syllabus for all subjects | available here

Full list of JAMB accredited CBT centers for 2023 UTME/DE near you
5. Get your school Direct Entry form
Nigerian universities sell direct entry forms, but that's usually after JAMB Direct Entry application has ended.
So you have to wait for further instructions from the university you chose. While some universities invite Direct Entry candidates for post utme, other universities don't. Though all universities sell DE froms.
For example, UNIBEN and some schools conducts post utme for direct entry candidates before admission, whereas UNICAL and others don't.
In this case, candidates are selected and admitted without any qualifying exam.
6. Wait for admission list
Direct Entry admission list is next after completing the previous processes. Most schools release their DE admission list less than 3 weeks after application ends.
In fact, most universities admission policy dictates that 10% admission slot is reserved for direct entry candidates. So in a case where 100 students are to be admitted, 90% is reserved for UTME and 10% for DE.
Though admission through DE is competitive, you have a great chance of being admitted if you have the minimum requirements mentioned earlier.
Among other things, DE gives you a chance at studying your dream course. If at all you were denied in your previous attempts through UTME.
I hope you liked this post? You may also like to check out some of my other posts:
STAY AHEAD
Receive the latest school and admission information in your inbox: drop your email here. Follow Wesyc Edu Facebook and Twitter for the latest scholarships as well.
Feel free to reach out or ask a question by leaving a comment below.
You might also be interested in:
List of federal universities in Nigeria and their school fees (2023)

Current school fees of all state universities in Nigeria (2023)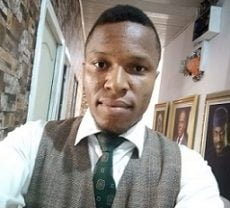 Maxwell Tega has a passion for showing people hope. He has nearly a decade experience helping people make key decisions on education and career. You can find him almost everywhere on this site, from answering admission and scholarship questions to creating tutorials. Connect with me on Facebook and Twitter.